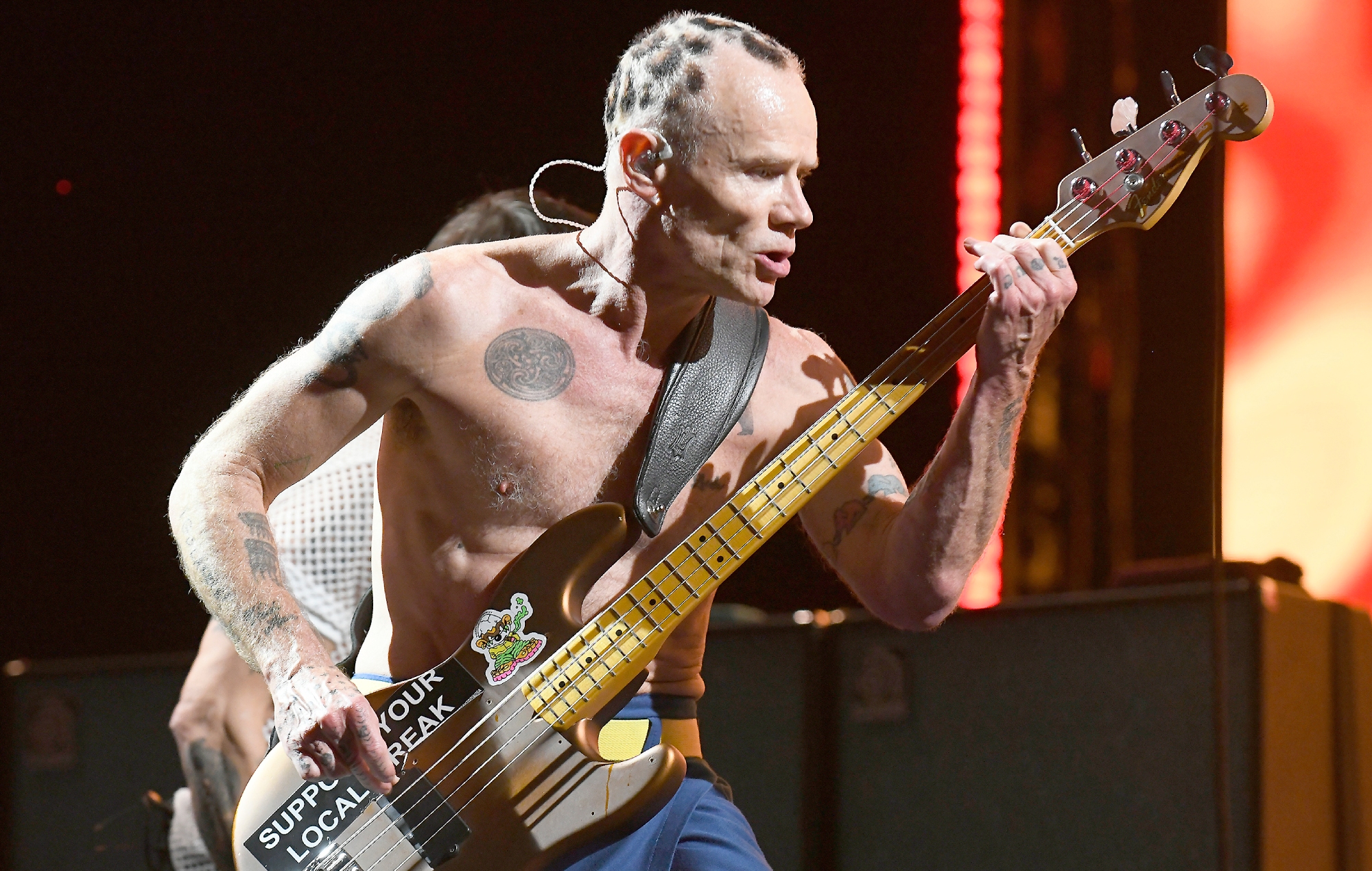 Flea has opened up about his most painful on-stage injuries.
The Red Hot Chili Peppers bassist gave a new interview with Hot Ones where reminisced about some of the most memorable injuries he's suffered. The band recently put out their album 'Unlimited Love' in March 2022, a record which saw them reunite with guitarist John Frusciante.
From being "hit in the head with a flying bottle" to being "spit on numerous times," Flea went on to describe some of the more unusual ways he was hurt during a performance.
The bassist went on to reveal that lead singer Anthony Kiedis even injured him one concert: "You know one time Anthony was swinging around a microphone like that (pretends to swing a microphone around) and he boom clocked me in the head, took me out."
[embedded content]
Flea also said that he's accidentally hurt himself on stage as well. "I've hit myself in the face with my bass," he admitted. "One time, I have like a scar in my head somewhere from when I cut my head open, you know, like bam (pretends to hit his head), like that," he admitted.
The six-time Grammy Award-winning artist also said that he used to do a flip during shows – however, he wouldn't always land the stunts successfully.
"I used to do a flip, you know, onto my back while I was playing and that f**ked me up a bunch of times," he stated. "Of course, a lot of long-term wear and tear from, you know, going bonkers, but honestly, to be honest, it's mostly emotional pain."
Flea spoke to NME in 2022 about the replacement of Josh Klinghoffer, who they ousted to make room for Frusciante. "It was a big shift for us, parting ways with Josh. He's been with us for 10 years, and it was an emotionally difficult thing to do. Not only was he a great musician, he was also a thoughtful, supportive team-player – a communally-minded, kind and intelligent person.
"But artistically, in terms of being able to speak the same [musical] language, it was easier working with John. Getting back into a room and starting to play and letting the thing unfold… was really exciting."
It was recently revealed that Flea once gave actor Keanu Reeves an impromptu bass lesson. The John Wick star and bassist for LA grunge band Dogstar met Flea on set of a movie, most likely 1991's My Own Private Idaho. There, he received Flea's sage advice: "Just feel it, man. Just play."