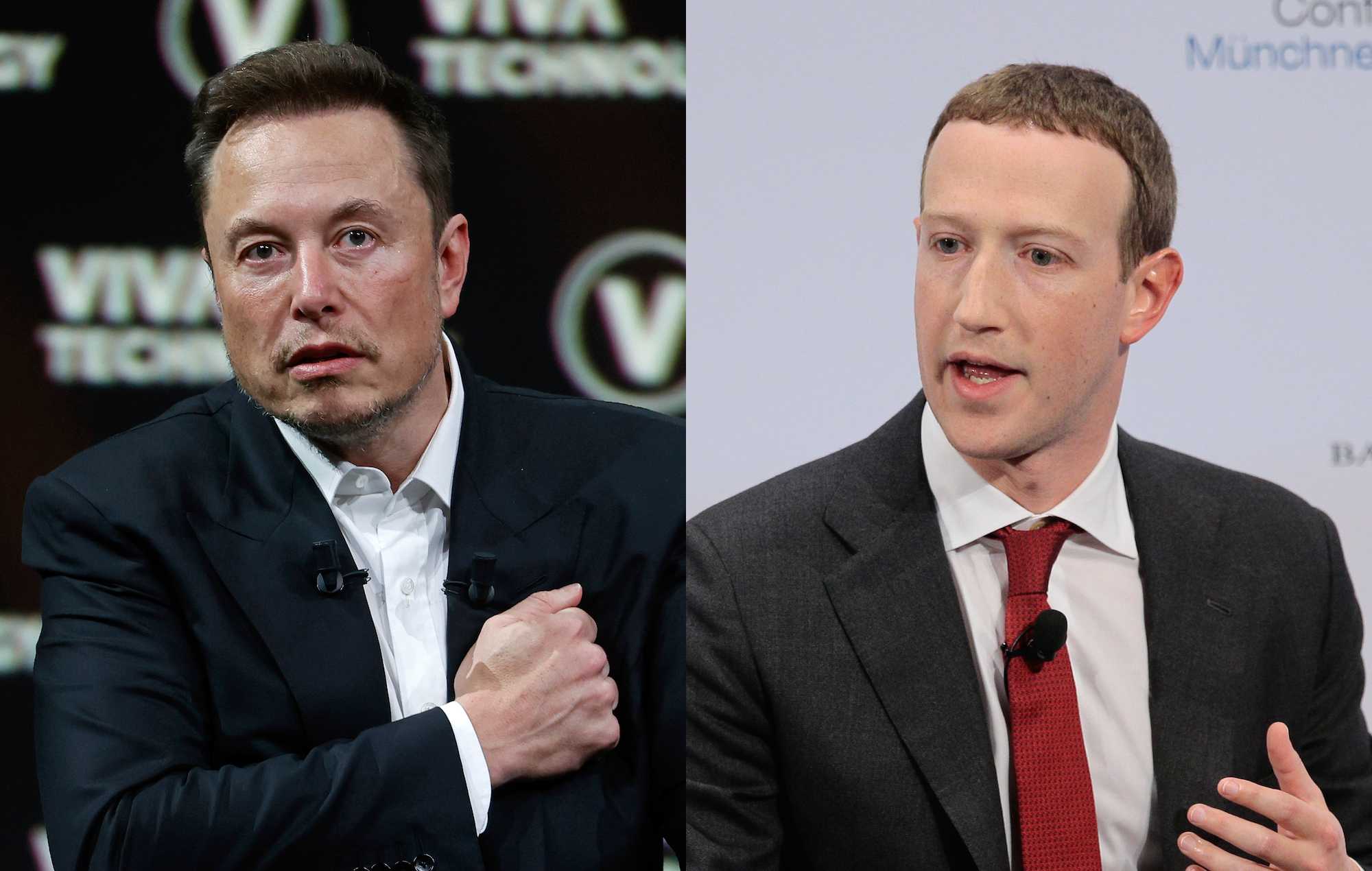 Music Interview
Elon Musk and Mark Zuckerburg's cage fight to be live streamed on X/Twitter
The planned cage fight between Mark Zuckerburg and Elon Musk is set to be live streamed on X/Twitter, according to Musk.
The tech billionaires' rivalry started on social media when Musk challenged Zuckerberg, who has trained in jiu-jitsu, to a cage fight.
"I'm up for a cage match if he is," said Musk on Twitter, with Zuckerberg responding via Instagram Stories to say: "Send me location." Musk then responded by tweeting a proposed location for the fight: "Vegas Octagon."
Now, despite Musk's mother stepping in and saying she had "cancelled the fight," Musk has taken to X to announce that the fight will stream live on his platform, and that "all proceeds will go to charity for veterans".
There is no firm date yet set for the bout.
Zuck v Musk fight will be live-streamed on ?.

All proceeds will go to charity for veterans.

— Elon Musk (@elonmusk) August 6, 2023
After it emerged that Twitter were threatening to sue Meta over the launch of new rival platform Threads, Musk then made a personal attack against Zuckerburg.
Responding on Twitter to a screenshot of a conversation on Threads between Zuckerberg and the Wendy's account, Musk said: "Zuck is a cuck". He then added: "I propose a literal dick measuring contest."
It comes after he labelled Threads "just Instagram minus pics," saying that the idea "makes no sense, given that thirst pics are the main reason people use [Instagram]".
Elsewhere, Musk has said that X will fund the legal fees of anyone "unfairly treated" by their employer for what they like or post on the site.
The tech boss last week hinted that Twitter was set to imminently rebrand as X, with the change becoming official on July 24. The Twitter brand name, and the iconic blue bird logo that was in place for 17 years, is now being retired on the app as phones automatically update.