Luxury clothing brand Ark/8 has revealed a nine-piece collection of streetwear clothing inspired by 2022's game of the year Elden Ring, and founder Dimitri van Eetvelde has told NME why he wanted to go beyond making "elevated merchandise".
Available to buy from today (October 19), 'The Lands Between' collection features nine items of clothing that range from £100 to £1400 in price.
The line includes a "Tarnished" sweatshirt and hoodie, a bomber jacket printed with a map of The Lands Between, and a faux fur Rune coat.
Speaking to NME, Ark/8 creative director Dimitri van Eetvelde shared that this has been a "passion project" as he has been a fan of developer FromSoftware's notoriously difficult games since Demon's Souls.
"After getting killed by the second boss about 50 times I just unplugged my PS3, went outside, and left it there for a few hours because I couldn't deal with it anymore," he laughs. "But I was fascinated by the worldbuilding."
As for why Ark/8 chose Elden Ring to base this release on, Eetvelde praises the "mystery" of The Lands Between, along with FromSoftware's approach to letting players figure the game out for themselves.
"There's a lot of substance to that game, and that's what we're trying to do on the clothing side as well," he explained. "We really take our time to create collections, and I hope we're able to convey that there's a lot of depth and investment in the items we create. It's not just about releasing a basic sweater with a great graphic – we really tried to go beyond that."
Additionally, the designer said that streetwear has "always been good for graphics and that drop model," and he believes it's a good fit for gaming's subculture.
"The streetwear angle is simple because there will always be t-shirts, and hoodies, and sweaters," he shared. "Part of that is that sort of urban culture, easy-to-wear vibe. But there's always a part of the collection we want to be surprising."
In creating 'The Lands Between', Eetvelde reveals that Ark/8 created over 100 designs and three different collections, with many of them scrapped after three months. "There's been a lot of back and forth with [FromSoftware], they've been incredibly patient."
This isn't the first gaming-themed fashion collaboration of 2023. Back in February, Blizzard Entertainment and Han Kjøbenhavn debuted Diablo 4-inspired outfits at Milan Fashion Week. Eetvelde is a big fan of the collaboration, but says Ark/8 will take a different approach to its releases.
"That's a very runway one – it's not a very commercial one, you couldn't really wear that," he said. "It's a beautiful exercise and we love it because for us it's a door-opener, it's a conversation starter, and it's great to have that in the ecosystem.
"I hope that there will be many more coming from there because it's very artistic, but Ark/8 wants to tone that down a bit. We're not runway, we're definitely more accessible when it comes to designs. We want our stuff to be wearable, even if we want it to be bold and quality-driven.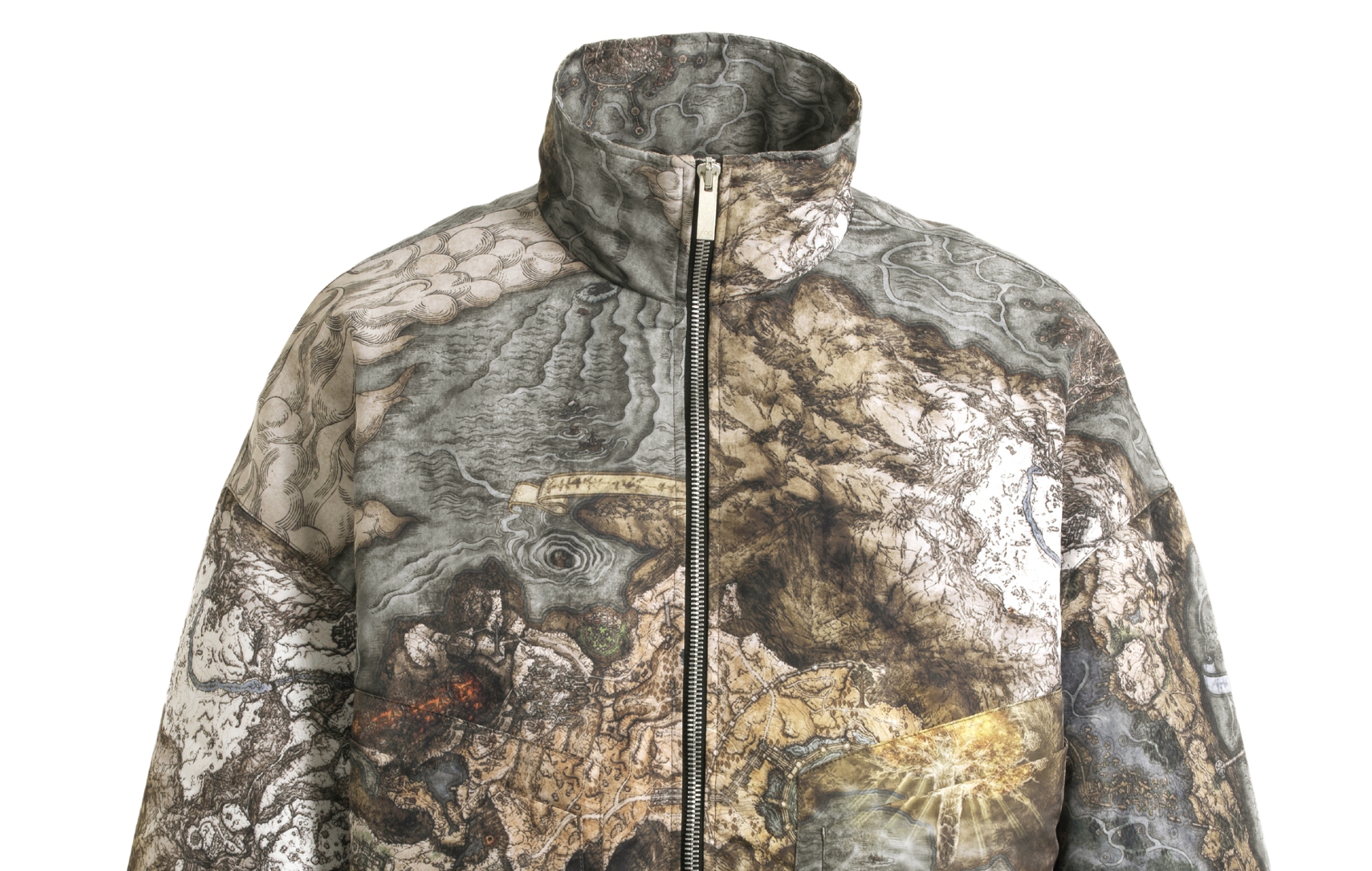 "We don't want to cater only to hardcore [gaming] fans," Eetvelde continued. "We really want more of the mainstream to think 'Oh, I love that jacket' – the Elden Ring Jacket, for example, they could totally love it from a visual standpoint and buy it without realising it's an Elden Ring piece."
Looking ahead, Eetvelde believes there's more room for companies to create an "intermediary between very cheap licensed t-shirts, and something that's a little bit more interesting and adult" – and while Ark/8 already has more collections in the works, Eetvelde would "love" to work with Nintendo on a The Legend Of Zelda line.
As for Elden Ring, a major expansion for the game has been revealed, but a release date is yet to be confirmed.