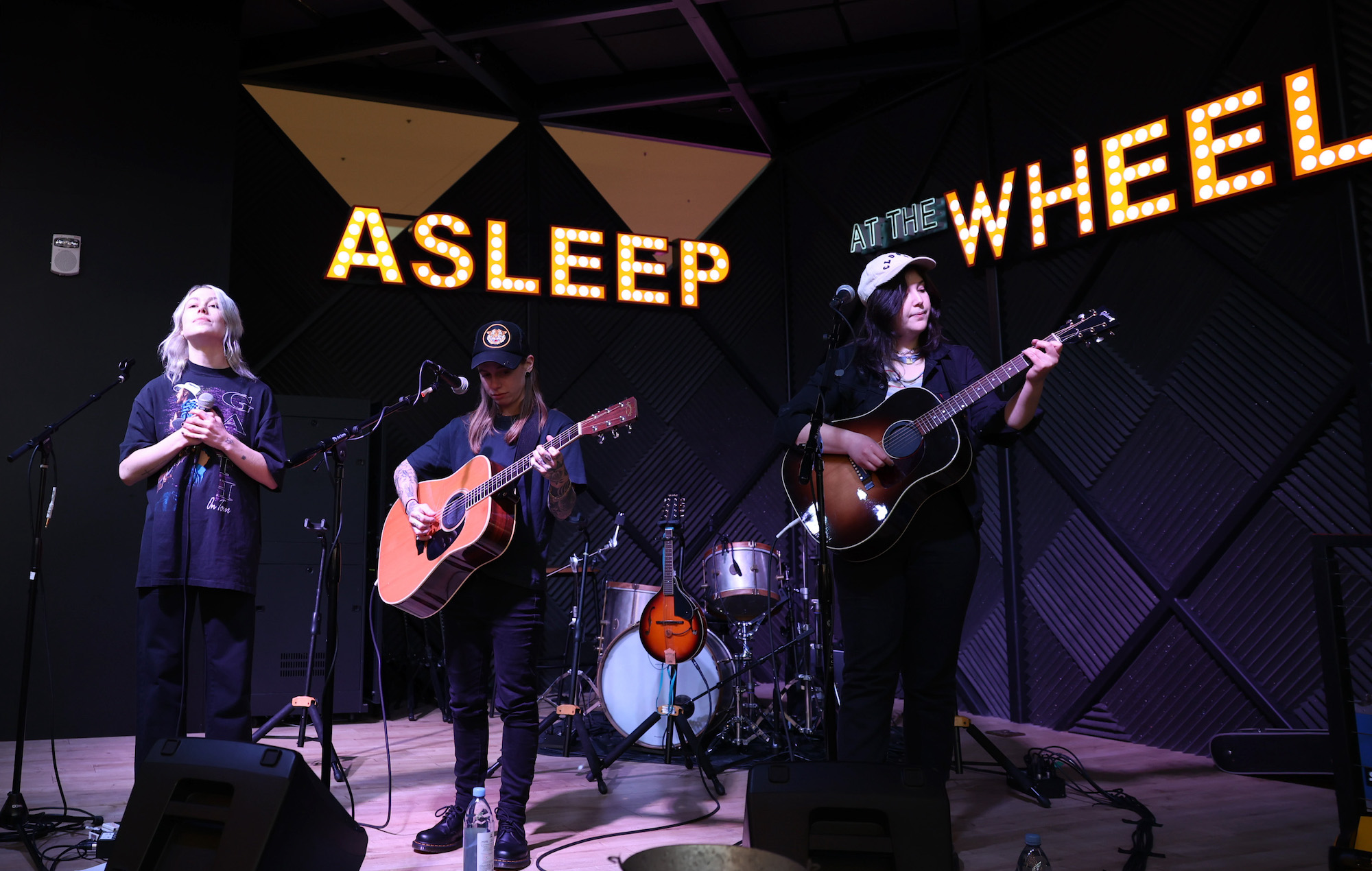 Music Interview
Boygenius say "trans lives matter" and "fuck Ron DeSantis" during Coachella 2023 set
Boygenius spoke out for trans rights last night (April 15) as they made their second appearance at Coachella 2023.
The trio featuring – Phoebe Bridgers, Lucy Dacus and Julien Baker – previously teamed up with MUNA the previous day (April 14) at the festival to perform the track 'Silk Chiffon'.
Arriving onstage to Thin Lizzy's 'The Boys Are Back In Town', the band played a host of tracks from their debut album 'The Record' including '$20', 'Salt In The Wound', 'Me & My Dog' and 'Anti-Curse'.
During the set, at one point Baker spoke up for trans rights. "I don't know if you've been checking the news and seeing what's been going on in Florida and Missouri and some of the other places, but trans lives matter, trans kids matter. We're going to fight it and we're going to win," she said.
Bridgers then added: "And abortion rocks, and fuck Ron DeSantis." You can view footage below.
[embedded content]
It comes after a host of artists including Paramore's Hayley Williams  and The B-52s previously spoke out about trans rights following the passing of two anti-LGBTQIA+ bills earlier this year.
Elsewhere, at Coachella, The Linda Lindas' Eloise Wong also spoke about how "crazy" the world is becoming due to gun violence and anti-transgender legislation.
"There's so much crap going on and this stuff is not fun. It needs to be talked about and we need to do something," Wong said.
"All this anti-trans legislation is just not it," added guitarist Lucia de la Garza.
Meanwhile, Boygenius played a warm up set ahead of their Coachella performance earlier this week where they played their entire collection of songs at the Fox Theatre in Pomona, California.
BLACKPINK closed out the second night of Coachella 2023's first weekend last night, making history as the first Korean group to headline the festival.
Bad Bunny headlined the previous night of Coachella (Friday, April 14), while Frank Ocean will close out the festival's first weekend tomorrow night (Sunday, April 16). The festival will return for its second weekend across April 21-23. See the full line-up for Coachella 2023 here, with info on how stream every set live here.
Check back at NME all weekend for more reviews, news, interviews, photos and more from Coachella 2023.