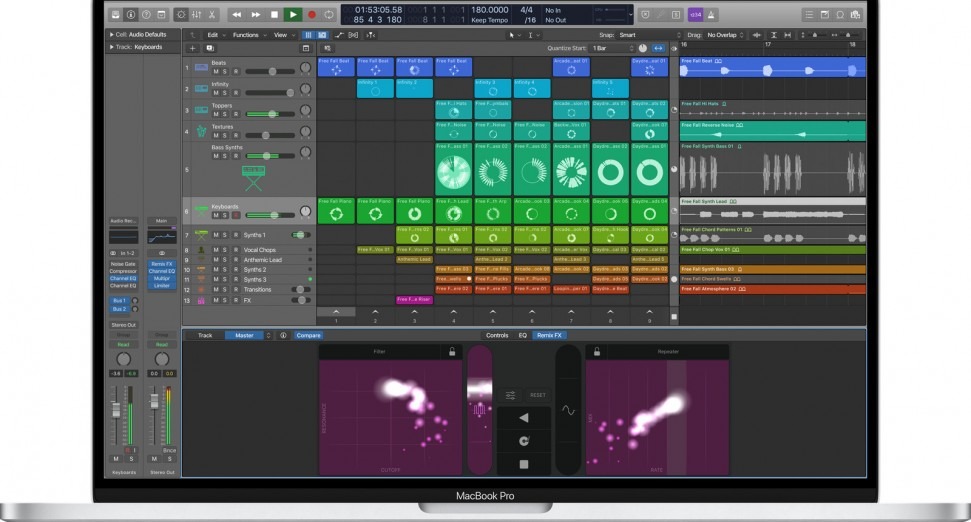 News
Apple may soon be adding Ableton-style Session View looping to Logic Pro X. An image which appears to show a split view with looping 'clips' alongside standard waveform arrangement appeared on Logic Pro's education site over the weekend as was spotted bt a Reddit user. 
The image also shows an X/Y style effects section where parameters can be applied to both the X and Y axis, very similar to Ableton Live's standard Device layout. There's no word yet on whether the leak was an upcoming update to the software, but it wouldn't be a huge stretch to assume it's coming to Logic soon. Apple' Garageband for iOS app already added 'Live Loops' in a 2016 update, and the leaked image has a very similar design to the Garageband version. 
The leak comes off the back of Apple making Logic Pro X free for 90 days during the global isolation period for many creatives due to the coronavirus outbreak.