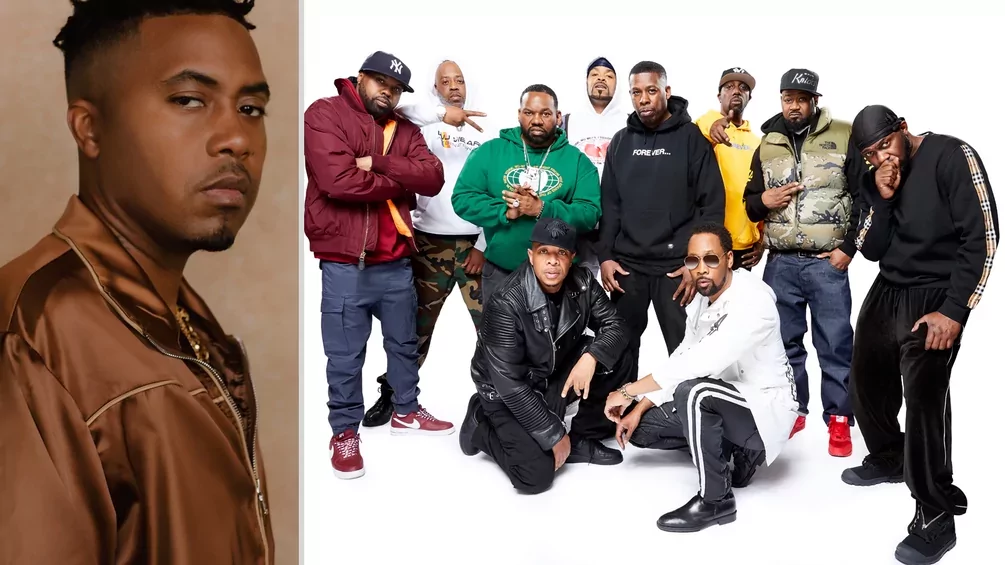 Latest
Wu-Tang Clan and Nas confirm joint 2023 tour
Wu-Tang Clan and Nas are bringing their NY State of Mind joint tour around the globe.
The hip-hop legends are expanding on their 2022 North American run with more than 30 new dates. The 2023 tour will start in May in Auckland, New Zealand, then head to the Australian cities of Sydney, Melbourne and Brisbane. In June, they'll travel through Europe and the UK, with stops in Stockholm, Copenhagen, Berlin, Amsterdam, Paris, Dublin, Glasgow and London. 
Wu-Tang and Nas will finish the tour in North America through September and October, putting on performances across the US and Canada. Stops include Nashville, Tampa, Brooklyn, Washington, DC, Toronto, Chicago, Vancouver, Portland, Seattle and Las Vegas.
In the middle of the UK and European leg of the tour, Wu-Tang Clan and Nas will bring NY State of Mind to Manchester's Parklife festival as headliners. 
In December, Nas released a new collaborative single with 21 Savage called 'One Mic, One Gun'.  
See the full list of dates, and check out a short documentary about the tour below.