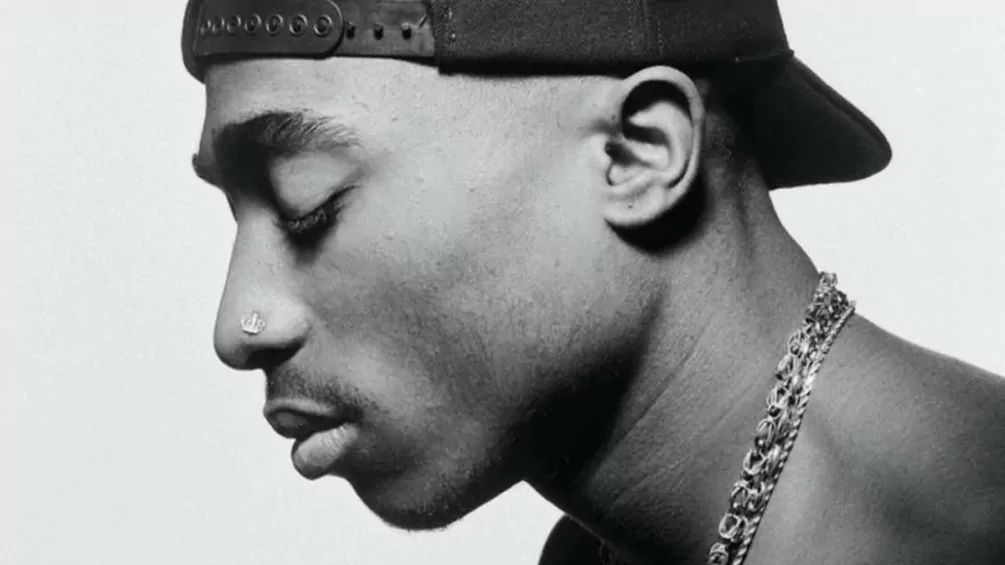 Latest
Tupac Shakur honoured with street name in Oakland, California
2Pac's sister, Sekyiwa "Set" Shakur, said: "Let his spirit live on the rest of these years in these streets and in your hearts."
Shakur was born in New York and was raised there and in Baltimore before moving with his mother to the San Francisco Bay Area in the late '80s. He lived in Oakland in the early '90s and embraced it as his adopted hometown.
Earlier this year the city council in Oakland unanimously voted to rename the street after Shakur. 
"He claimed Oakland," said City Councilwoman Carroll Fife, who led the effort to rename the street. "He said Oakland gave him his game."
Shakur died at the age of 25 on 13th September 1996, several days after he was wounded in a drive-by shooting in Las Vegas on 7th September. The identity of his killer has remained a mystery for nearly three decades. 
The street renaming ceremony came the day after former southern California street gang leader Duane Keith "Keffe D" Davis pleaded not guilty to murder in the Las Vegas shooting death of Shakur. Last month, Keffe D was arrested and charged in connection with the shooting. 
Per a report by AP in September, Davis had been known to investigators for some time and had admitted both in interviews and his 2019 memoir Compton Street Legend that he was in the Cadillac from which shots were fired at Shakur 27 years ago. 
He has also said that he's one of the last living witnesses to the shooting.
Meanwhile, Suge Knight, the incarcerated Death Row Records co-founder and former boss, has reportedly refused to testify in Shakur's murder trial. Knight was travelling in the same vehicle as Shakur on the night of the shooting. The pair were making their way from a Mike Tyson-Bruce Seldon fight at the MGM Grand to a nightclub in the Nevada city.
Elsewhere, Shakur's relatives kept their distance from the prosecution and made only passing reference to it at the ceremony on Friday, according to CBS affiliate KPIX.  
Set Shakur said that her brother "died at 25 years old in gang violence, by the hands of another Black man, by the planning of another Black man, whoever that man may be".