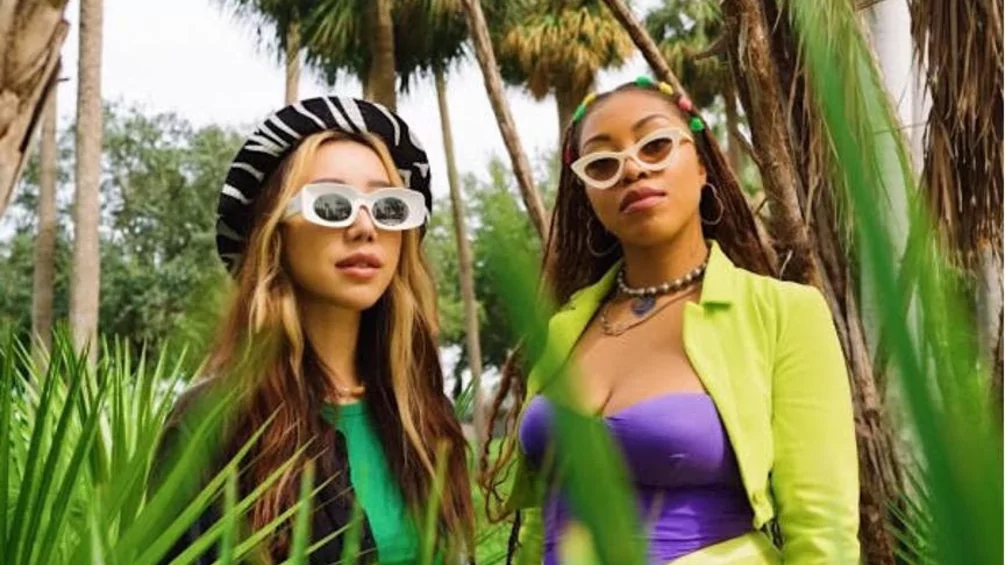 Latest
TOKiMONSTA and Suzi Analogue to re-release 2012 collaborative mini-album, 'Analogue Monsta: BOOM'
TOKiMONSTA and Suzi Analogue are reissuing their 2012 collaborative mini-album 'Analogue Monsta: BOOM'.
The reissue will mark the first time that the project has been made available for digital streaming having originally been released only on limited-edition vinyl. The record has been remastered especially for the updated release.
Speaking about the re-release, TOKiMONSTA said: "This special project with Suzi Analogue is one of my favourites. It never had a formal release so it feels right to share it with the world a decade later with fresh ears."
Suzi Analogue added: "The 'Analogue Monsta' project was truly ahead of its time. We felt a strong calling to propel it into the future, recognising the trailblazing potential it held. It provided a vital space for femme-identifying producers and songwriters to fearlessly explore beats, lyrics and tempos with us.
"This experimental journey not only influenced the current musical landscape but is poised to leave a lasting mark on the soundscape of the future."
The reissue of 'Analogue Monsta: BOOM' will be released by Young Art Records on Friday, 8th December. You can listen to the tracks 'Time To' and 'Conversion Theory' below ahead of the full release.
Revisit Suzi Analogue's contribution to our Recognise mix series, from 2021, here.
Find DJ Mag North America's 2019 cover feature on TOKiMONSTA here.