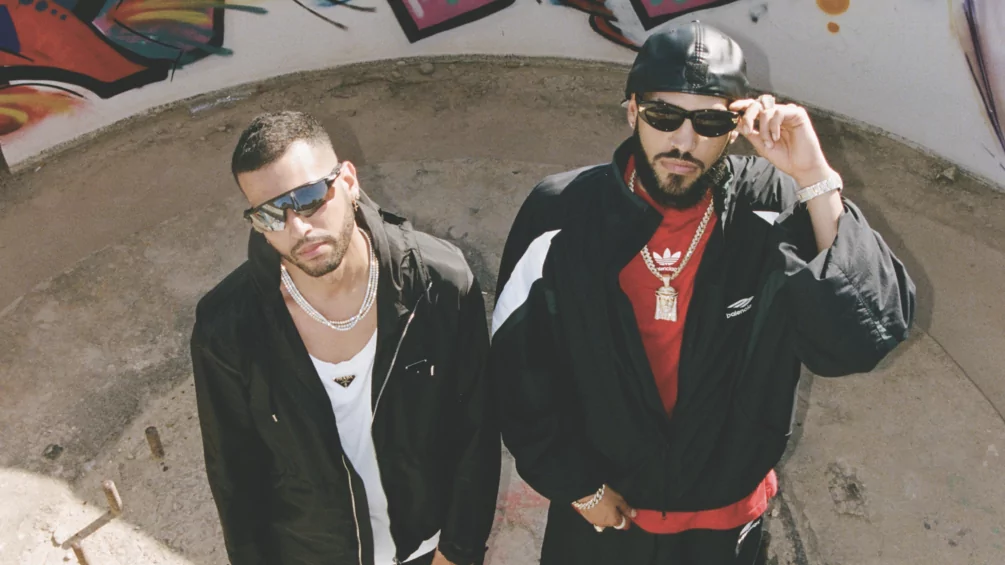 Latest
The Martinez Brothers are The Highest Climbers in DJ Mag's Top 100 DJs 2023
The Martinez Brothers are The Highest Climbers in DJ Mag's Top 100 DJs 2023.
2023 has been a year of levelling up for Bronx brothers Stevie and Chris Martinez. Entering the Top 100 DJs poll as a brand new addition at No.100 in 2022, the duo are the highest climbers in this year's poll — jumping up a huge 40 places to settle in at No.60. A fi rm presence in Ibiza's house scene for over a decade, the winter saw TMB wrapping up one of their biggest seasons on the island to date, with a second residency at the No.1 club in the world, Hï Ibiza. Taking over the Theatre every Tuesday from June through October with expertly curated line-ups, the Bros welcomed guests like Eliza Rose, Shanti Celeste, Jamie Jones, Honey Dijon, Marco Carola, DJ Minx and Apollonia.
The duo have also been a staple on the global festival circuit, making appearances at Turin's Kappa FuturFestival, DGTL Amsterdam, Time Warp and Sonus, as well as making stops in clubs from the legendary Robert Johnson to Miami's Club Space. It wouldn't be surprising if the pair hadn't found time to hit the studio, but they've still managed to drop two new tracks, and a new music video. Linking up with vocalist of the moment, Eliza Rose, in August for chunky summer cut 'Pleasure Peak', they've also shared music with Canadian rapper Tommy Genesis. The spotlight's been back on their track with Tokischa, 'KILO' — which scooped Best Track in DJ Mag's Best of North America awards this year — in the form of a new remix compilation featuring Solid Grooves affi liate Beltran, LSDXOXO and Nick León. It's been a busy year for The Bros' Cuttin' Headz imprint too, with releases from artists like Fleur Shore, Jean Pierre and Mason Maynard.
1.3 million votes were counted from 237 countries in this year's Top 100 DJs poll. You can see the full Top 100 DJs list here.