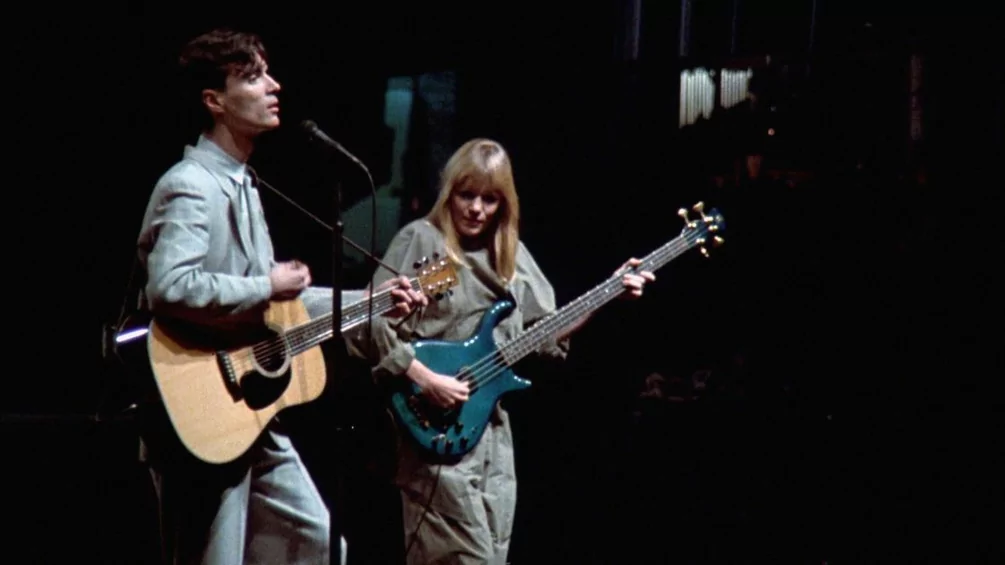 Latest
Talking Heads to reunite for Stop Making Sense anniversary restoration screening
The members of Talking Heads have confirmed that they will regroup at the Toronto International Film this September.
The band will reunite to do a Q&A on 11th September 2023 during the premiere of A24's Stop Making Sense restoration – a release celebrating 40 years of Jonathan Demme's original concert documentary Stop Making Sense, shot in 1983 and released in 1984. 
Global IMAX theatres will screen the 4K restoration live along with the Q&A on the same night. Following that debut, the doc will be exclusively available in IMAX on 22nd September 2023, and theatres elsewhere on 29th September 2023.
Speaking about the film's restoration, as well as the breakup of the legendary band, David Byrne told People: "As a younger person, I was not as pleasant to be around. When I was working on some Talking Heads shows, I was more of a little tyrant. And then I learned to relax, and I also learned that collaborating with people, both sides get more if there's a good relationship instead of me telling everybody what to do." 
"I have regrets on how that was handled. I don't think I did it in the best way, but I think it was kind of inevitable that would happen anyway," he continued, touching on the groups' separation in 1991. "We have a cordial relationship now. We're sort of in touch, but we don't hang out together."
The Q&A, led by Spike Lee, will take place at Toronto's Cineplex Scotiabank IMAX Theatre. 
Alongside the theatrical re-release, the complete Stop Making Sense concert is out now on vinyl and in digital format for the very first time via Rhino. You can pick up a copy here. 
Check out DJ Mag's 2022 feature on Byrne's 2002 collaboration with X-Press 2, 'Lazy', here.