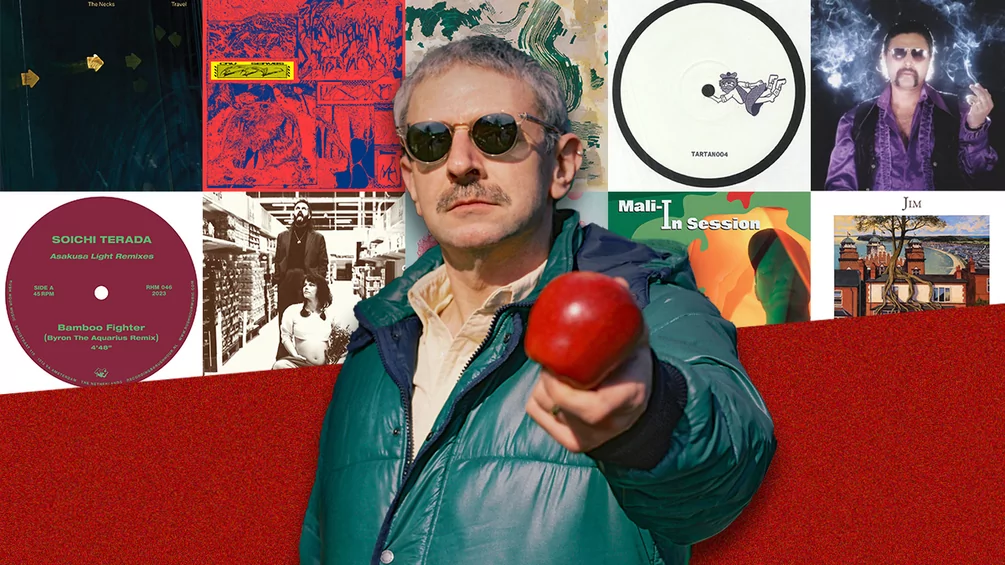 Mondays have been a lot easier lately thanks to Manchester DJ Ruf Dug, whose award-winning weekly Soup To Nuts sessions on NTS have provided a leisurely and musically varied balm to the early workweek woes since late 2021. The 'tropical cyberpunk' has been working daft magic behind the decks for a lot longer than that though. From an extended stint in Sydney's underground warehouse party scene and summers spent in Ibiza, to years cutting his teeth at clubs on home turf, he's as comfortable spinning space-age disco, street soul, boogie, house and balearic as he is diving into weird n'wavy wormholes of dub, jazz, acid and ambience. 
It's a versatility he's brought into his productions too, with releases on labels including Futureboogie, Rhythm Section International, Shall Not Fade his own Ruf Kutz label, which returned last month with lush 'Deep Water Mixtape' by Sydney trio Inner Glow. He'll also have a track landing soon as part of the 'Crazy P Curates' 12″ series on 20/20.
For a taste of something "tougher, darker and deeper than the usual sunny Ruffy tackle", Dug shared a recording of a set he played in Corsica Studios last summer during the week. Check that out here. For his Selections, he casts a wide net, covering house, dub, outsider pop, avant-jazz and whole lot more. Check them out below.