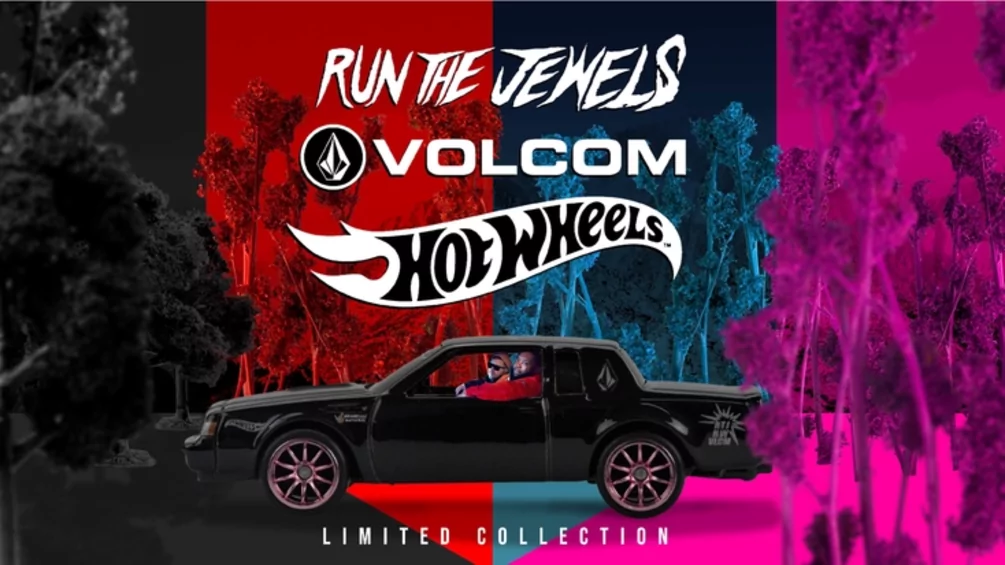 Latest
Run The Jewels release custom Hot Wheels car
Run The Jewels have linked up with Mattel and clothing brand Volcom to produce a custom Hot Wheels toy car and capsule clothing collection.
The partnership marks a decade of releases from Run The Jewels, the duo of Killer Mike and El-P. The toy car, an '87 Buick Regal GNX model, is detailed with iconography from both Run The Jewels and Hot Wheels, and its packaging pays homage to the group's most recent album, 2020's 'RTJ4'.
The toy car sold out within a day of going on sale via Mattel's website, but can still be bought via Run The Jewels' website. You can also find the full clothing collection, featuring the logos of Run The Jewels, Mattel and Volcom, via the same website.
Run The Jewels are currently in the middle of a 10th anniversary tour across the US.
Earlier this year, Killer Mike released his first solo album in a decade, 'Michael'.