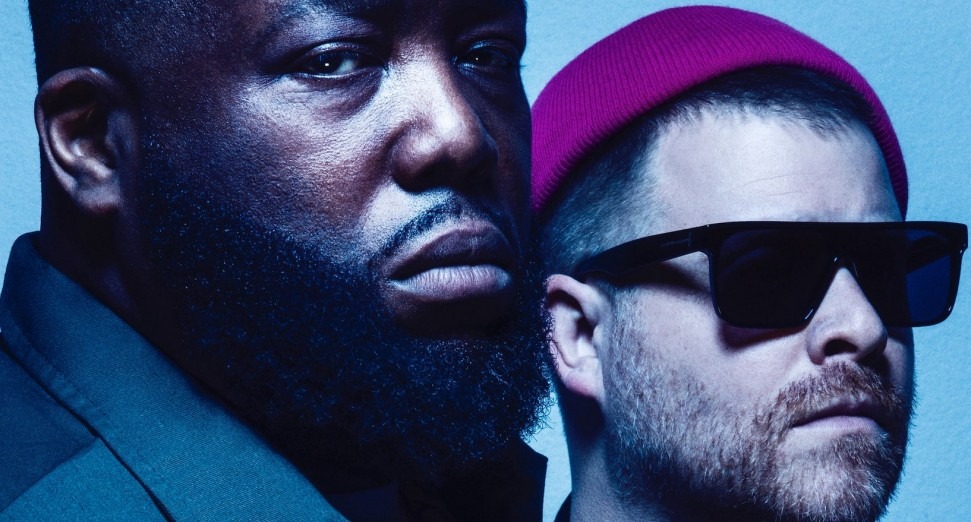 Latest
Run The Jewels announce release date and details of forthcoming album, 'RTJ4'
News
Run The Jewels have shared the details of their long-awaited fourth album, 'RTJ4'.
Set for release on 5th June via their own Jewel Runners label/BMG, the album includes previously released tracks 'ooh la la' and 'yankee and the brave (ep. 4)'. The 11-track album is stacked with collaborations, featuring contributions from the likes of Pharrell, DJ Premier, 2 Chainz, Mavis Staples, Queens of the Stone Age's Josh Homme and Rage Against The Machine's Zach de la Rocha.
'RTJ4' follows Killer Mike and El-P's 2016 album 'RTJ3', as well as their contribution to the Venom soundtrack, 'Let's Go (The Royal We)'. 
Check the full tracklist for 'RTJ4' below. 
01. Yankee and the Brave (Ep. 4)
02. Ooh La La (feat. Greg Nice & DJ Premier)
03. Out of Sight (feat. 2 Chainz)
04. Holy Calamafuck
05. Goonies vs. E.T.
06. Walking in the Snow
07. Ju$T (feat. Pharrell Williams & Zack de La Rocha)08. Never Look Back
09. The Ground Below
10. Pulling the Pin (feat. Mavis Staples & Josh Homme)
11. A Few Words for the Firing Squad (Radiation)
photo credit: Timothy Saccenti