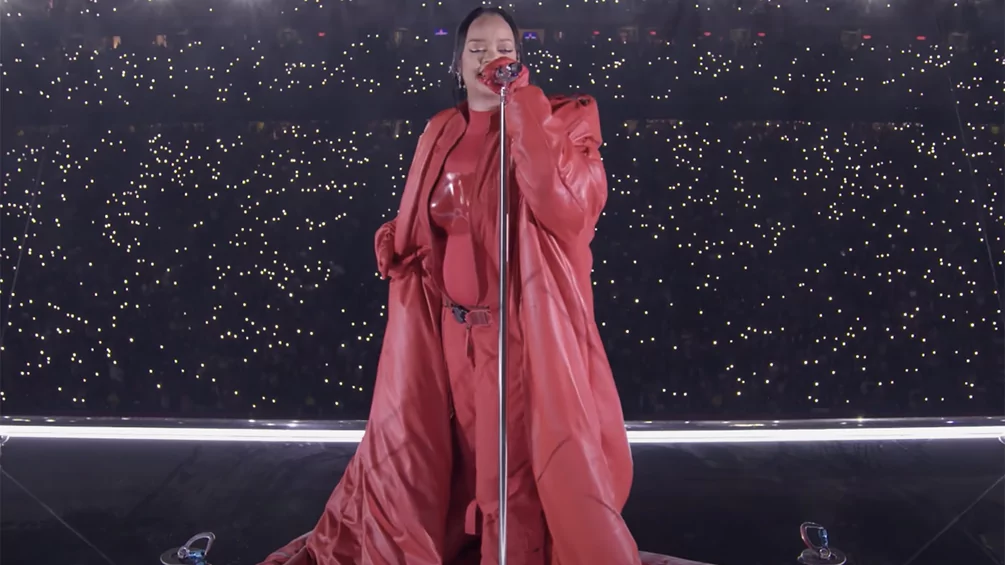 Latest
Rihanna to perform at 2023 Oscars
Rihanna is set to perform at this year's Oscars ceremony.
The US star is the first musical performer to be announced to be involved in the ceremony. She will perform her song 'Lift Me Up' from the soundtrack for Black Panther: Wakanda Forever.
'Lift Me Up', one of two tracks that she made for the film, is nominated in the Best Original Song category at this year's Oscars, alongside songs by Lady Gaga, David Byrne and others.
This year's Oscars ceremony will take place at the Dolby Theatre at Ovation Hollywood on Sunday, 12th March. Jimmy Kimmel will host the show.
Rihanna's appearance at the Oscars follows on from her recent return to live performance for the Super Bowl Halftime Show, during which she revealed she was pregnant with her second child.