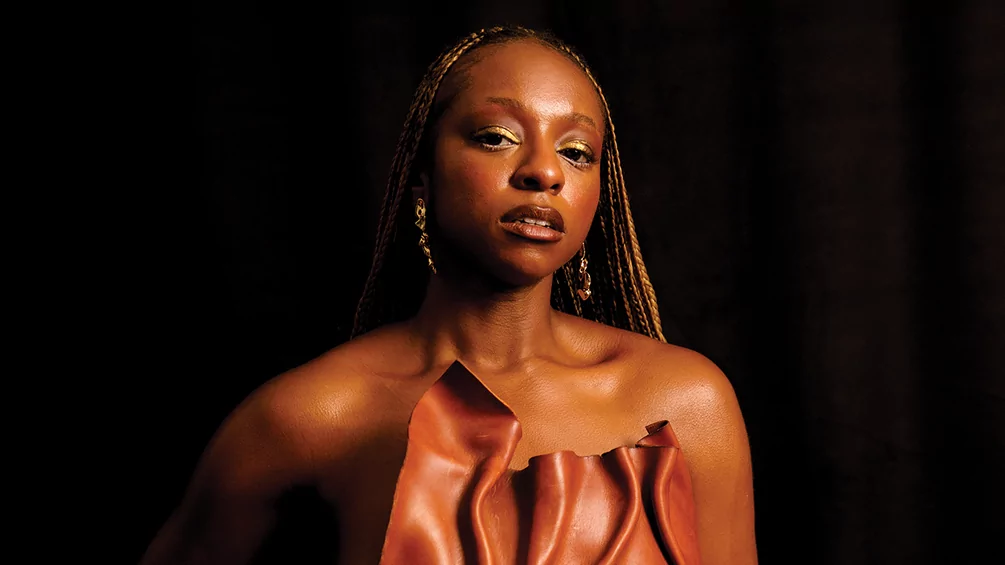 As of this year, music is Kikelomo's main occupation, with Oroko Radio taking up a considerable amount of her time. She co-founded the station in 2021 with four friends, and today operates it alongside co-founder Nico Adomako (another Berlin DJ, who runs the party Einhundert). It launched officially in January 2022, and has grown exponentially since, now boasting over 200 residents from more than 40 different countries. "Oroko Radio is mainly focused on Africa as a continent, but we have residents in Colombia, in Brazil, in Jamaica, in Hong Kong… it's a global family," Kikelomo says. Fostering a sense of community via Oroko is one of her main motivations for starting the station, and she's particularly proud to see the DJ roster connecting with each other and forging fanbases of their own.  
"It is pretty dope to see communities coming together and using the platform to showcase their artistry, their interests and their sounds in their own way. I think so often, particularly when you look at the music coming from the continent, it's put into a box. People have this usually outdated perspective — also influenced by colonialism — of what they think 'African music' should be. Even the term 'African music' is problematic, you don't really consider there to be 'European music' or 'North American music', so why is Africa always considered as a monolith? [Oroko Radio] was a way to allow our community to represent themselves in an authentic way on their own terms, as well as form stronger connections between us all."  
Having spent time in Ghana, and with her and Nico from the station both having West African heritage (he is German-Ghanaian), it made sense to Kikelomo to base Oroko there. She wanted to celebrate the country's music culture and the talented artists there, as well as using the station to build correspondence between multidisciplinary artists. "There's a creative renaissance that's happening across Africa," she says. "We wanted to build something with a community that we connect with, using Ghana as the starting point, but with hopes of building stronger ties across the continent — East, West, North and South, as well as further afield with the diaspora. 
"I often get asked the question, 'If you're Nigerian, why did you choose to start a radio station in Ghana?' It's for the same reasons that despite the fervency and close connection I have for my home city London, I still chose to relocate to Berlin. Opportunity and inspiration! Ghana seemed to be a good base because of all the people visiting there due to its growth as a global cultural hotspot, but also the incredible community of musicians based there that we're blessed to call our friends."  
During the summer, Oroko hosted events across Europe, including a Berlin showcase featuring DJs from Ghana, South Africa, the UK and Germany, a pop-up during Paris Fashion Week in collaboration with sportswear brand Salomon and Parisian restaurant Jah Jah, and an immersive event series in London and Accra. It also hosts regular DJ workshops in collaboration with Pioneer DJ. There have been challenges along the way, but Kikelomo is delighted with how the station is going so far. "It's really rewarding. It definitely feels like having a child, literally giving it constant care and whatnot. It's something that will be around for a long time I hope."