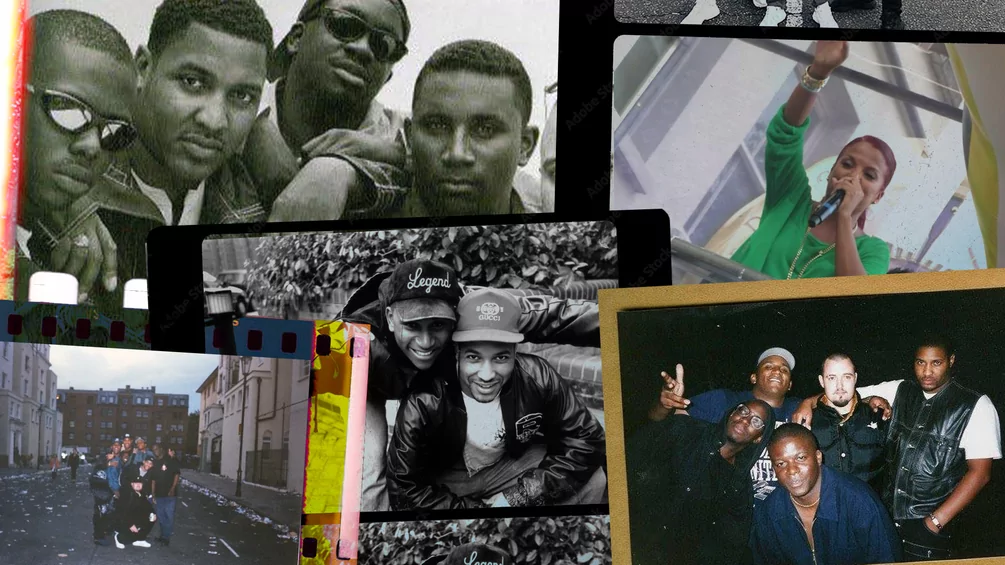 Latest
Rampage Sound System on 30 years at Notting Hill Carnival
O: Rampage has an inimitable reputation for booking artists right before they blow up. What is it about emerging artists, and especially UK artists, that is so key to the Rampage sound?
M: "When Rampage first started, we had no legal station that played Black or urban music, which they called it back then. Rampage was going by choice, we were on a pirate radio station. So, everything's kind of morphed along the way — it's completely organic.
"We had people like Skibadee on our stage as an MC, we embraced jungle which was UK music, we embraced garage, we were eventually on WNK as a legal station, and then we launched 1Xtra. By that point, we were at 60% UK music. But prior to garage, jungle, and all that music coming through, there wasn't really enough music out there from UK artists to make it a majority. People were like 'I wanna see Drake in concert. I wanna see Usher… Destiny's Child'. All the way from the nineties it was all about US artists. All of sudden now, you've got your Stormzy's, you've got your Pay As U Go, your So Solid's, and so forth. So that organic shift in music that we embraced, music that we played, that radio show on 1Xtra that we were on, gave us that platform to help UK artists thrive.
"It's really the culture of Carnival. The first time I ever DJ'd was on my uncle Master MC's stage at Carnival, Rapattack. He let me and Richie P, when we were young, go and DJ on his set. Back in the day, I used to follow all the sounds and my mum and dad would take me there with my little brother, so we're part of it. It's our DNA. It's something that I protect fiercely. Seani B has said it before, 'we have nearly died for our culture'. Whether you're in a stampede, or something's gone wrong in a crowd, we've nearly died for our culture so we have to protect it as much as possible.
"Bashy said a very emotional thing to us recently. He grew up in West London and the day he first performed on our stage, he said on the microphone, 'I used to be standing over there in the corner and here I am now in front of 15-20,000 people', and that, for me, made Carnival worth doing every single year. Just to hear him say that, it's worth it. Because now, I can fly from Florida to London and not play a single US artist, and we can DJ all day in front of 20,000 people with UK artists because we have our own culture now."