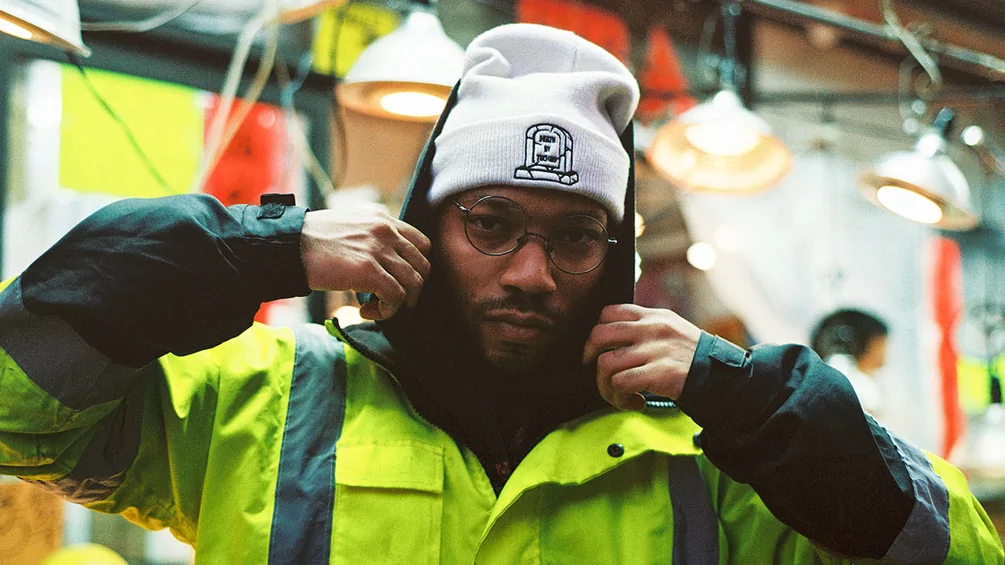 Latest
Premiere: WTCHCRFT '2 Myself'
WTCHCRFT debuts on Nene H's UMAY label next week with the 'Wet Lung' EP. Listen to '2 Myself' below. 
The NYC DJ and producer continues his hit streak with four tough as nails techno cuts that are fast, furious and funky as fuck. It's what we've come to expect from the Brooklyn-based breakthrough, who's made a splash in recent years thanks to dancefloor-smashing releases on labels like I Love Acid, Balkan Vinyl and Sorry Records.
His background in producing hip-hop, trap and witch house shines through these tracks – in the atmospheres he conjures with minimal arrangements, in his contortion of spoken snippets and samples into earworms that linger on the mind, in the percussive loops and patterns that snap, kicks and slam straight into your chest. WTCHCRFT wields an intuitive understanding of how to make a techno track that cuts right to the heart of the matter, entering through the rib cage and shooting down to the feet like a bolt of lightning. Complete with a remix from DJ SWISHA, it's an absolute knockout. 
'2 Myself' starts the EP as it means to continue, charging forward with galloping drums and a low, vocal rumble: "I'd keep that to myself". Big, no nonsense, peak time gear.
'Wet Lung' lands on 3rd May. Pre-order it here.
Read DJ Mag's Get To Know interview with WTCHCRFT here and watch his stream from DJ Mag HQ here. 
Nene H launched UMAY earlier this year with BASHKKA's 'Maktub' ("it's written") EP. The label intends to become a platform for "artists from underrepresented backgrounds" and to share revenue with its artists in "an open critique against industry standards, crude label politics and the dominant music business model that Nene H has had to painfully experience herself in the recent years". Revisit Nene H's DJ Mag On Cue mix and interview here.