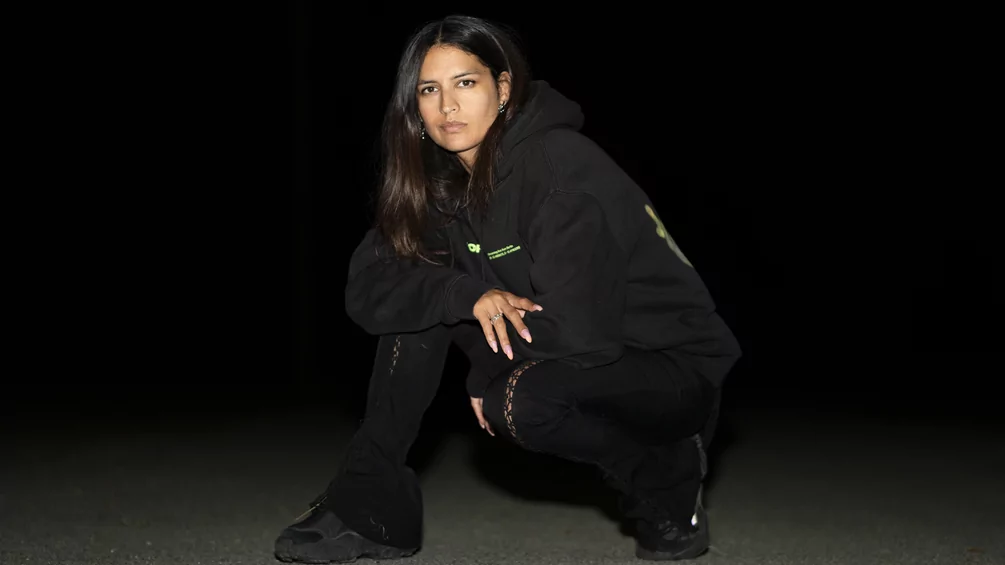 Latest
Premiere: RONI 'Cosmos Turmoil'
Parisian label Nehza Records is teaming up with Porto-based imprint XXIII for a new compilation, 'NEHZA XXIII'. Listen to RONI's contribution, 'CosmosTurmoil', below.
Comprising ten tracks, 'NEHZA XXIII' assembles producers from across South America, Europe and the UK with a flair for deconstructed club music and a disregard for genre tags. Repping the full spectrum of electronic music, the collection's sound palette spans mutated techno, breaks, reggaeton, bass and much, much more.
'PAU NAS PIRANHA' is a tough, snarling workout from Porto's own Mesqit, which pulls together the bassiest strands of his 2021 'Coffin Sounds' EP, while São Paulo's Clementaum links up with Umatheusa for the reggaeton-charged 'DEUSA DO BRASIL'.
Elsewhere, Nehza Records label head RONI serves up ravey atmospheres and shimmering pads on 'CosmosTurmoil', remarkably only her third official release to date, and fellow French producer Gipsyan fuses an ambient core with a bright, breaksy topline on 'GUAPO 169'. Henrique Botella, Le Motel, Aloka, CRRDR, and many more also feature across the project.
Both imprint's will curate parties to celebrate the compilation's release, with the XXIII crew hosting NAIA, RONI and label affiliates Cash From Hash & Mesqit at Porto's Perola Negra, while Nehza Records will welcome the likes of Nikki Nair, Noia, Von Riu & RONI to Paris' La Station — Gare des mines.
Earlier this summer, Jossy Mitsu, Angel D'Lite, Flore, SAYANG, and more contributed to Nehza Records's water-themed compilation, 'Transaquæ'.
'NEHZA XXIII' lands on 22nd September, pre-order the comp here. Listen exclusively to RONI's 'CosmosTurmoil' below.