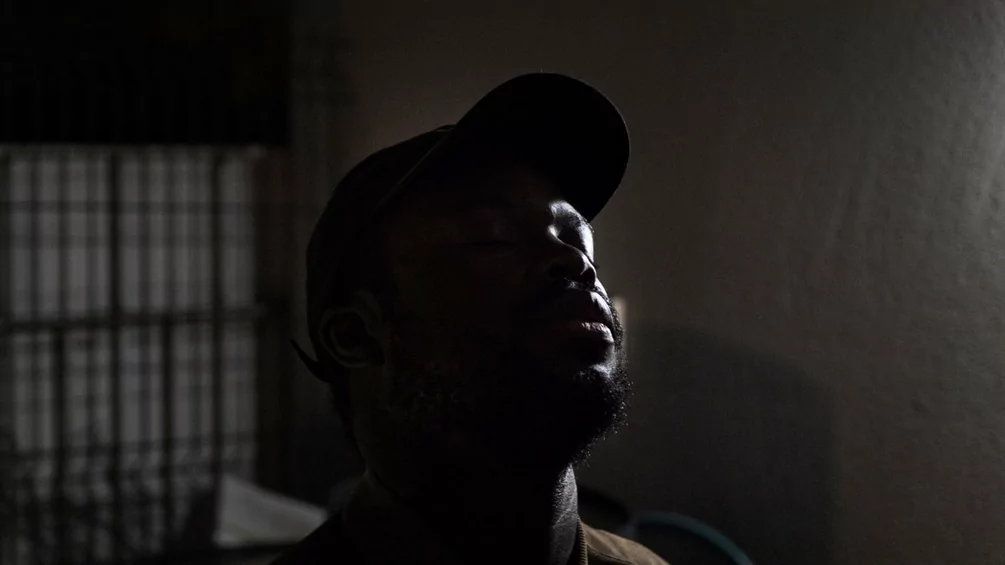 Latest
Premiere: Richie Culver 'Love Like An Abscess (Aho Ssan Remix)
Hull-born multidisciplinary artist Richie Culver has invited a cast of musicians to remix his 2022 debut album, 'I was born by the sea'. Listen to Paris-based producer Aho Ssan's remix of 'Love Like An Abscess' below. 
Building on the billowing electronic arrangements and potent spoken lyricism of that album – which painted a stark portrait of life and the search for hope on the Humberside coast, and the toil for escape from suffocating hometown stasis  – Culver tasks seven artists to offer their own interpretations. Among them are Rainy Miller and Space Afrika, who have both worked with a previous Culver collaborator, the Preston-born, Salford-based rapper and dancer Blackhaine. 
London's MOBBS' Butcher, Bridlington-born sound artist Teresa Winter also contribute, offering twisted electronics and muffled musique concrète, while the French-Polish actress Morgane Polanski builds a version of the album's title track using her own words, swapping the English seaside towns of Culver's work for the rumble of Parisian streets. Hull-born trip-hop legends Fila Brazillia put a hazy, dubwise spin on the title track too, while Culver closes the release with an unheard piece of his own, the shadowy and bittersweet 'Dream About Yourself'.
Aho Ssan, who has previously collaborated with the likes of Kenyan ambient star KMRU, delivers a maximal take on 'Love Like An Abscess', pushing the frosty synth backdrop and muttered words of Culver's original to an epic, heart-shattering peak packed with distorted sub-bass and blazing static.
I was born by the sea (The remixes) will be released on 21st April. Pre-order it here.