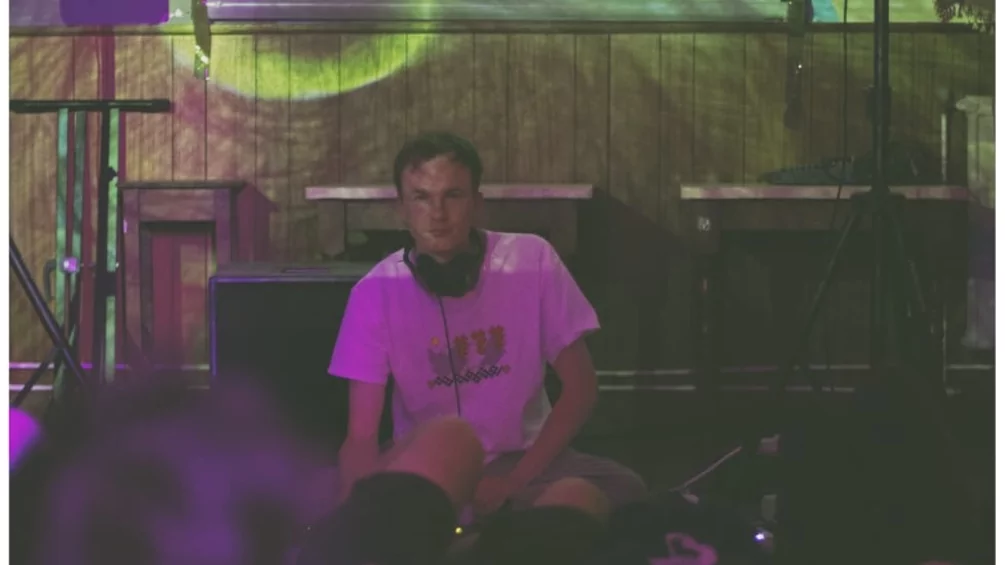 Latest
Premiere: Olson 'M6 Mystics'
Olson will release his latest EP, 'Halogen', next week via Leeds-based imprint LOFS. Listen exclusively to 'M6 Mystics' below.
Following a string of emotionally-charged club heaters on Audio Bambino and Reel Long Overdub, and his debut downtempo project for interworld media, the Sheffield producer guides proceedings in a softer ambient direction on his latest five-tracker, out 15th November. Serving as a reintroduction of sorts, 'Halogen' sees Olson swap pacey beats for sprawling late-night soundscapes, and hyper-pop rhythms for organic instrumentation, as he voyages across the dreamiest peaks of the ambient stratum.
Its title cut leads off with spectral synths and warm, winking keys that rise and fall in volume levels like tides in the ocean. Drifting ever further from the frenetic rhythms of Olson's earlier releases, including 2022's 'Boe's Cavern/Abstraction', A2 'Exodus' elicits the feeling of floating with intermittent hydraulic whooshes and cosmic pads that unfurl infinitely into distant zones.
This stargazing continues across the EP, finding a hazy but beautiful peak on 'M6 Mystics'. Here, ambient drones mingle with fluid key melodies and nebulous vocal fragments that swell but never quite materialise. 
Following playful penultimate cut 'Planets Align Over BP Garage' – where bright, bubbly melodies meet a guitar-strung topline – 'Flourescence' rounds out the project with neon-tinged strings and an undulating choral breakdown. Immersive and oceanic ambient with an introspective core, 'Halogen' is a stunning re-introduction to Olson's downtempo alter-ago.
The EP marks the fifth release on Leeds-based imprint LOFS, who have been championing all things weird and wonderful in electronic music since 2018.
'Halogen' is out on 15th November. Pre-order the EP here, and listen exclusively to 'M6 Mystics' below.