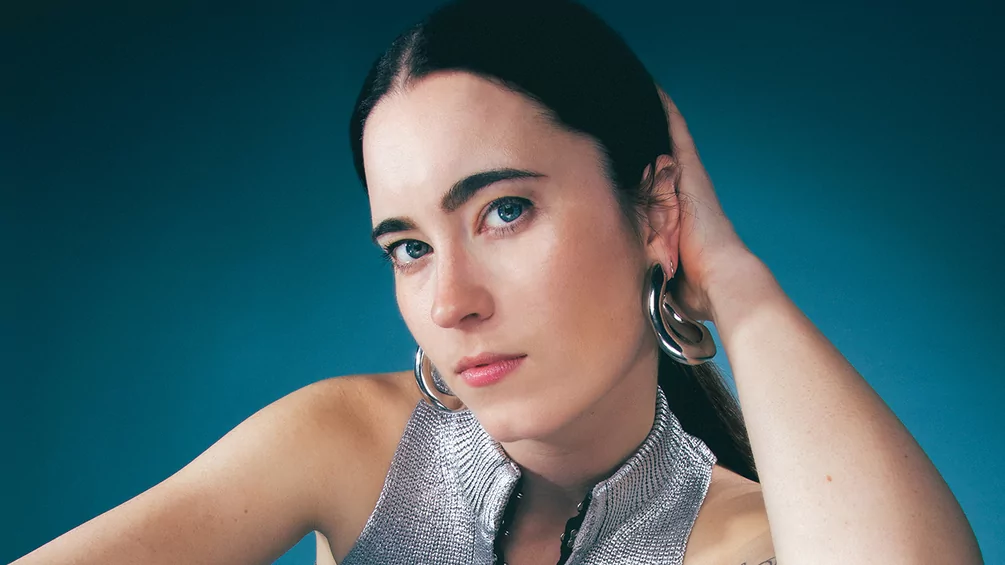 Latest
Premiere: Bex 'Ground Floor'
Bex will self-release her debut album, 'Reflections', in September. Listen to 'Ground Floor' below.
Coming off the back of releases on Mantissa, Dawn State, and Music Appreciation Club, the Bristol-based DJ, producer, and Noods Radio resident proves she's just as proficient at soundtracking the afters as she is a peak-time dancefloor with her debut LP, 'Reflections'.
'Dreaming' introduces a project imbued with the rolling sounds of Bex's native Bristol, melding understated ravey percussion and spacey melodies with field recordings of the bright, chirruping great outdoors.
Elsewhere, the bass-forward 'Ground Floor' gives elevator music a whole new meaning, sampling a lift in the Bristol Central Library. Doors open onto a haunting ambient breaks suite furnished with whirring synthscapes and heart-beating percussion, before dissolving beneath an eerie, twinkling refrain that could have been plucked straight from a supernatural slasher flick.
Whirring electronic effects make way for woozy waltzes on cuts like 'Running' and 'Musings', which elevate the airy breaks sound of Bex's 'Mantissa 002' EP to new heights with organic instrumentation – chintzy piano trills, swelling vocals, and violins – and tingling ASMR-adjacent samples.
'Way Through' ends the LP on a trippy, tectonic tip. A motorised breaks beat propels looping synths and fizzy FX before things dissolve quickly and unexpectedly into cavernous silence. It's an expansive and agile debut that draws on the expertise acquired by Bex throughout her five years curating radio shows, programming Bristol's best venues, and experimenting diligently across the electronica, breaks, and bass spectrum.
Bex founded WOMEN*S PRODUCER GROUP at the start of 2021 as a community for women and non-binary people interested in music production. The project has garnered over 300 sign ups from 20+ countries, and spotlighted emerging producers through its monthly 1020 radio show while fostering a community that centre's marginalised voices in underground music. 
Bex will self-release her debut album, 'Reflections', in Autumn 2023. Listen to 'Ground Floor' below.