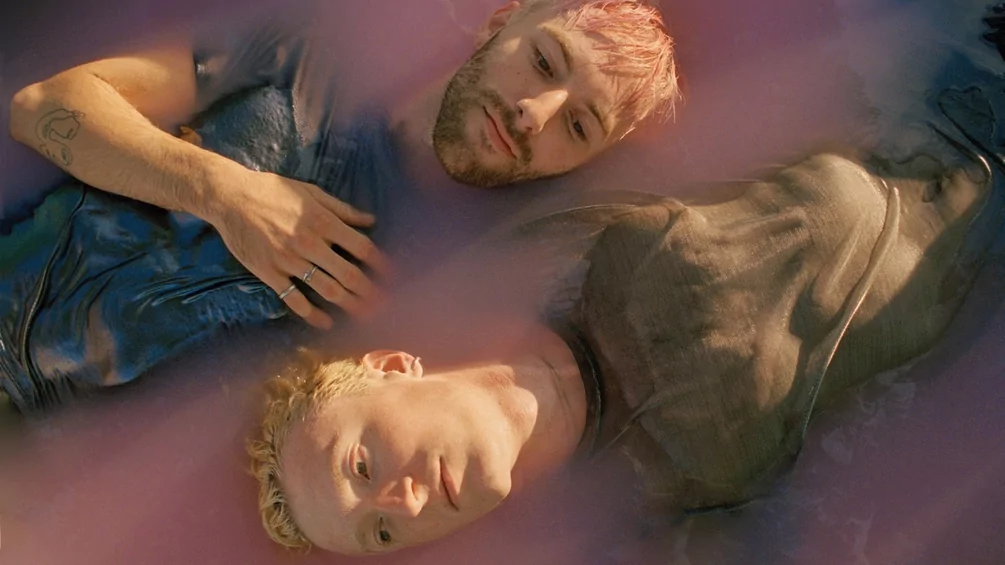 Latest
Premiere: ASTRYD 'Skin Hunger'
ASTRYD will release their new EP, 'Skin Hunger', this month. Listen to the title track below. 
The Bristol duo return to their own Dialogue label with four cuts of deep and richly textured broken techno. Written in 2022, ahead of a three month residency in Japan that saw them play numerous live shows and DJ sets, this EP expands on the palette the pair honed on their debut 'Blind Summit'. Thick, bass-wrapped beats gallop through fogs of pastel-hued distortion and melodic zaps across these tracks, which feel as fit to soundtrack darkened dancefloors as they do an invigorating walk through nature. 
For the past six years, the duo – who featured among DJ Mag's emerging artists to watch in April 2021 –  have run the Dialogue party series in Bristol, which has seen them host the likes of Loraine James, Giant Swan, object blue, Batu, Akua and Delay Grounds, the sonic references of whom are reflected in their own music, from the moments of elegant experimental and to the more rough-hewn rhythm patterns. 
'Skin Hunger' will be released on 26th May. You'll be able to pre-order it here.