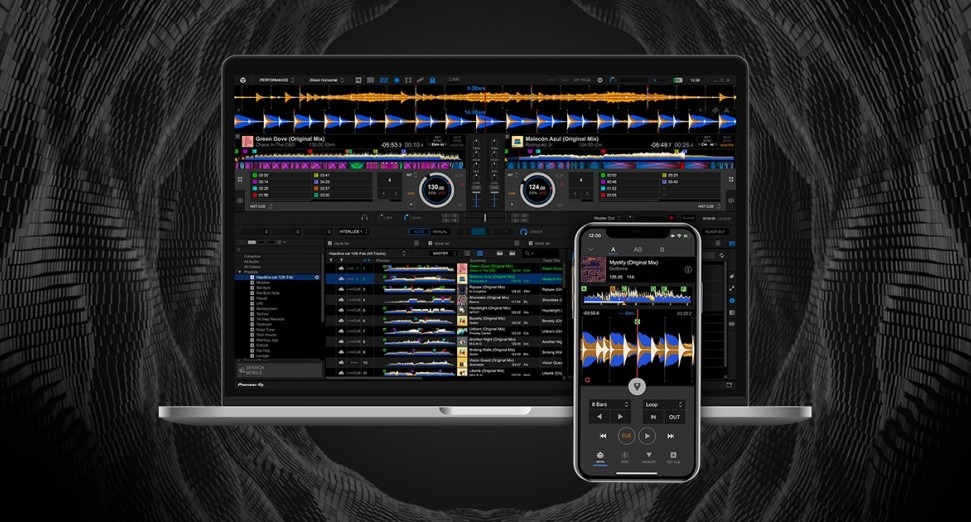 Latest
Pioneer DJ announce rekordbox 6 with cloud storage and sync
News
Pioneer DJ has announced a major update to rekordbox. Version 6 adds a feature called Cloud Library Sync, allowing users to upload their collections to a linked Dropbox account, where they can access it across a maximum of four devices. Metadata and analysis information is also stored in the cloud and can be edited and sync'd back to the cloud. 
Performance Mode – the djing aspect of rekordbox – is now free for all users, although not all hardware controllers will work in the free version. Pioneer DJ has also introduced new subscription tiers – Free, Core and Creative. Core costs £7.99 per month and Creative costs £9.99 per month, both of which are introductory offers running until July when they'll increase to £9.99 and £14.99 a month. Users who subscribe before the end of the introductory offer will continue to pay the lower price indefinitely. 
Other new features include an auto-relocate for missing files and a new Light skin mode to help use the software outside. Promo company InFlyte has also been added to rekordbox 6, with the ability to access and download your Promo Locker directly from within the software. For users of version 5 who are wondering about upgrading, Pioneer DJ have said the libraries don't sync so "information such as cue points in one version won't be reflected in the other version". That could be a dealbreaker for many. 
There's also a new rekordbox iOS app that allows you to make playlists, add cue and loop points, change metadata and more. The app syncs with your Dropbox account and any changes are automatically available on your other devices. Watch our overview video below for more details on rekordbox 6.