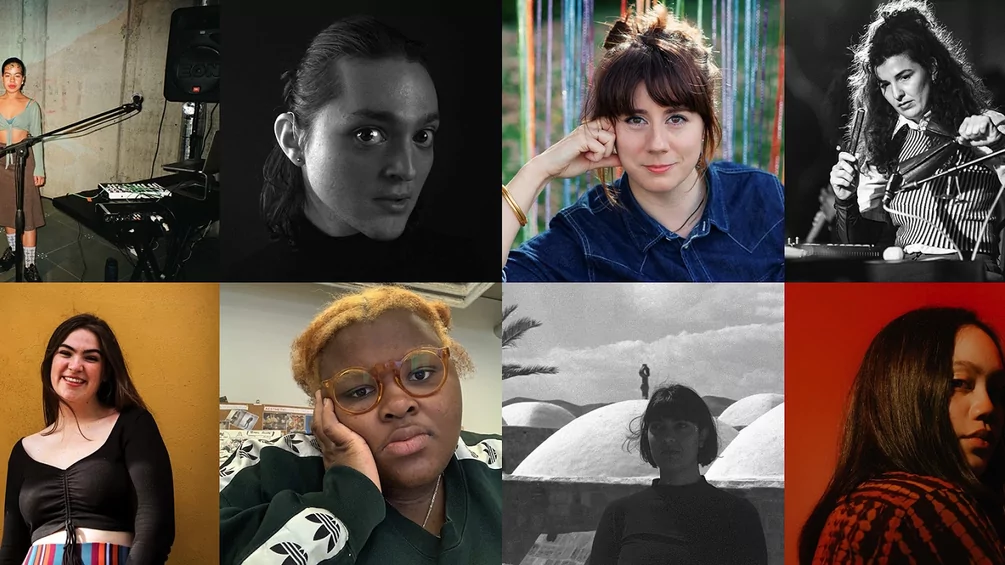 Latest
Oram Awards announces 2023 winners, celebrating women, trans, non-binary and gender expansive musicians
The Oram Awards have announced the eight winners for 2023.
Named after pioneering British composer and BBC Radiophonic Workshop founding member Daphne Oram, the awards aim to celebrate the "next generation of forward-thinking" women, trans, non-binary and gender expansive musicians in the UK and around the world. Winners receive a bursary and participate in a mentorship programme.
This year's UK-based honourees are: South London sound artist, composer, producer and poet Cecilia "Cil" Morgan, AKA afromerm; Algerian-Welsh interdisciplinary artist Hannan Jones; London-based Romanian artist Geo Aghinea, a deaf musician whose hearing aids are key to their sound design; London-based composer, sound artist, pianist and improviser Helen Anahita Wilson; South London breakout artist No Home; and acoustic and electronic composer Natalie Roe, based in Cardiff and Birmingham. 
The internationally based winners are Kuala Lumpur and Singapore DJ and producer Victoria Yam, AKA VIKTORIA and rEmPiT g0dDe$$, and Palestinian experimental singer-songewriter and composer Maya Al Khaldi. 
On Sunday, 19th November, the Oram Awards will host a free event at King's Place in London. There'll be workshops, panel discussions and live performances by some of the winning artists.
Previous years' winners include Loraine James, Klein, Venus Ex Machina, Lia Mice, Nwando Ebizie and FRKTL.
Learn more about this year's winners here, and listen to a playlist of their work here.