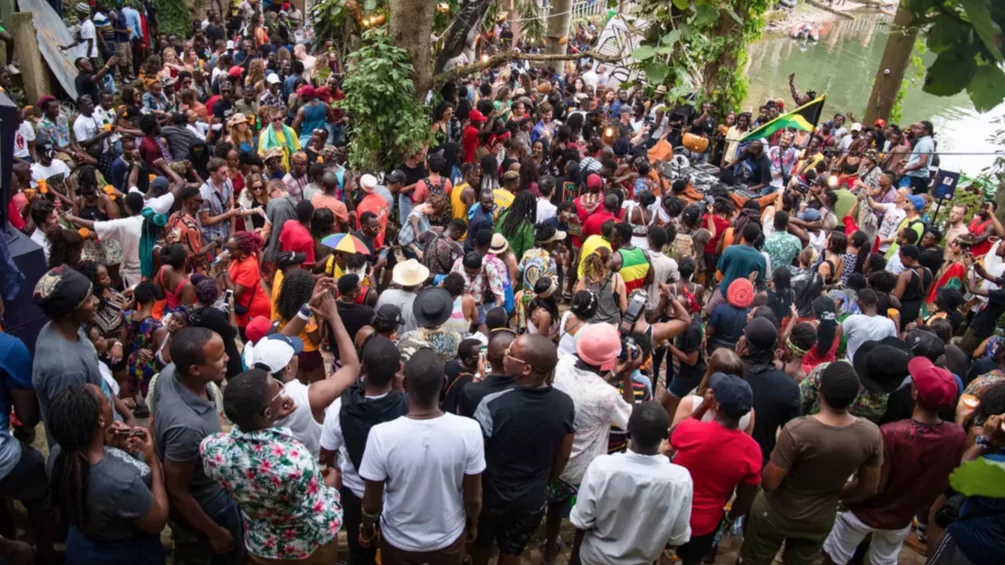 Latest
Nyege Nyege Festival announces full line-up for 2023 edition
Nyege Nyege Festival has confirmed the full line-up for its 2023 edition.
The Ugandan festival returns from 9th-12th November, and will this year take place at a new location covering three sites along the Nile River: The Jinja Golf Course, Source of the Nile and the Jinja Showground. Camping will no longer be available on site, with accommodation instead set to be offered by partnering hotels.
The theme for this year's festival is 'back to the source', and, as ever, a number of key affiliates of the Nyege Nyege Tapes and Hakuna Kulala labels will play the event, in addition to artists from across Africa. These include Kampire, Nigerian rapper Aunty Rayzor, Tanzanian singeli artist DJ Travella and Angola kuduro pioneer DJ Znobia, who will appear in the wake of a retrospective release of his work through Nyege Nyege Tapes.
The festival will also welcome a number of artists from outside the African continent, including Mexican-Colombian reggaetón DJ and producer Rosa Pistola, French-Japanese sound artist Mika Oki, Club Yeke label and party founder Tash LC, and Nyege Nyege Festival favourite DJ Marcelle, among many others. Check out the full line-up below. 
Tickets for this year's event are on sale via Nyege Nyege's website.
This year marks Nyege Nyege Festival's eighth edition. It is moving to its new site after a change of location in 2022, to Itanda Falls, proved to be "too far and too complicated", according to the festival's organisers.