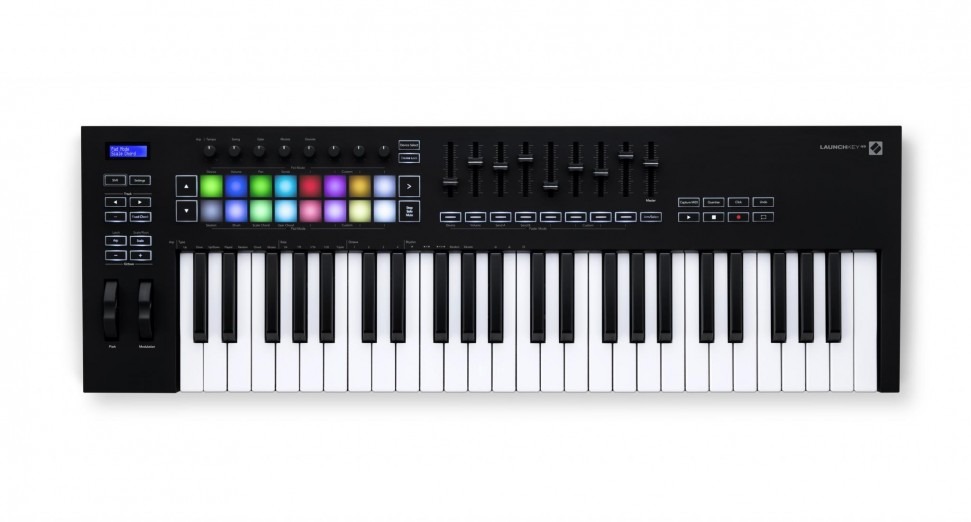 Latest
Novation announce newly revamped Launchkey range
News
Novation has announced a new range of their Lauchkey controllers, with the MK3 adding a dedicated button for Live's capture MIDI function, with "track arm, quantise, click and loop controls, for flying around Sessions faster than ever." Built specifically for controller Ableton Live and developed with the German company, the units also feature the same Chord, Key and Scale modes from the popular Launchpad for quick ideas and an arpeggiator with a mutate mode. 
All the usual Launchpad buttons to control Ableton's Session Mode are also present, with eight faders for channel volume and presets for creating and saving custom controls. Round back there's standard USB B port and a MIDI DIN for controlling older kit, and the keyboards also work in standalone mode, without a computer plugged in or switched on if you want to use them with hardware exclusively. 
The Launchkey comes in four size modes, with 25-, 37-, 49- and 61-key options available and starts at £159. Watch the video below for more info and find out more here.