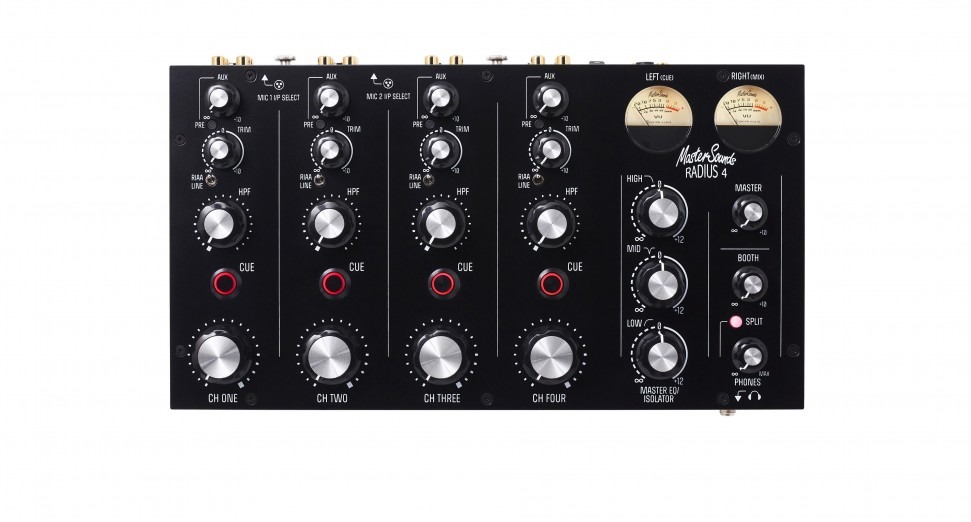 Latest
MasterSounds launch third generation of Radius mixers with big price drop
News
MasterSounds have launched the third generation of their popular Radius mixers. Available in two- and four-channel models, the new Radius 2 and Radius 4 also come with a big price drop, starting at £799 for the two-channel version. The rotary mixers – fader versions are also available of previous models – were instantly popular for their high-quality sound and smooth operation when they launched originally in 2016. 
"Four years on, and the brand has seen remarkable growth but the higher production costs of a premium rotary mixer rule them out for DJs on a tighter budget," explains MasterSounds' founder, Ryan Shaw. "Designer, Andy Rigby-Jones, and I decided to do something about it, by redesigning the compact Radius 2 and Radius 4 to make them more affordable but without compromising any of the features, the feel, or the audio fidelity of the original model." 
Featuring a HPF per channel and a master isolator three-band EQ and high-quality RIAA pres. The Radius 2 costs £799 and the Radius 4, £1,089.