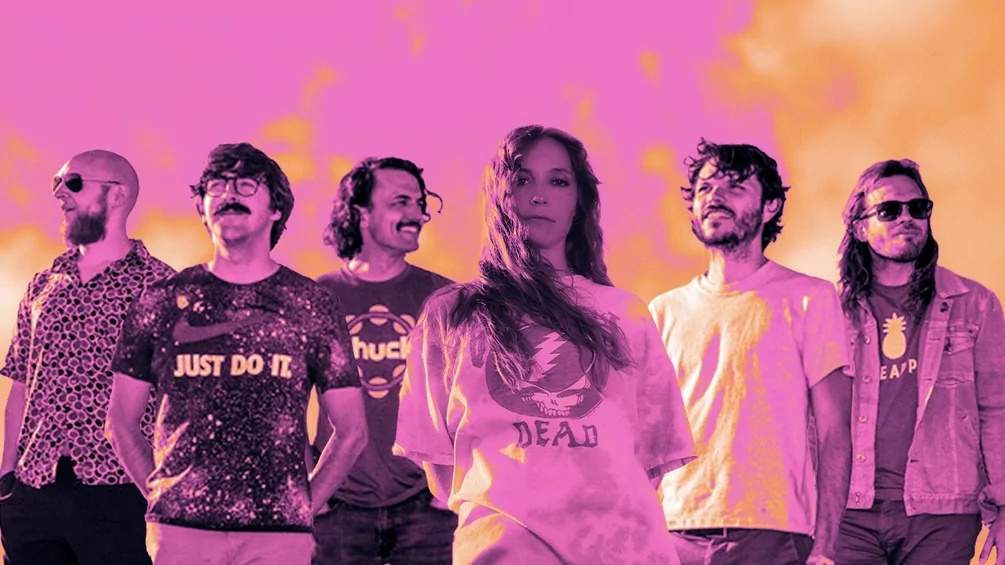 Latest
LP Giobbi and Goose reinterpret each other's tracks in new cross-collaborative release: Listen
LP Giobbi and Connecticut jam band Goose have reimagined each other's work for a new release. Listen to 'Arrow (LP Giobbi Remix)' and 'All I Need (Goose Reimagined)' below.
Inspired by a "mutual respect and admiration for each other's distinctive craft", the link-up sees both acts put their own unique spin on a track by the other.
Goose reimagines LP Giobbi's 'All I Need' — from her acclaimed 2023 debut album, 'Light Places' — by putting their signature dance-rock spin on the electronic original. LP Giobbi offers her take on the band's single, 'Arrow'. Originally appearing on the five piece's breakthrough 2022 album 'Dripfield', the track's Afrobeat-inspired grooves are updated with LP's own brand of uplifting house.
"Goose is my favorite band to come out of the jam scene in a long time," shared Giobbi on the collaboration. "It is a true honor to get to work with this insanely talented group of folks. The through lines between the jam band and dance world continue to excite me and I'm so grateful Goose let me try my hand at one of my favorite tracks of theirs."
"I've loved the idea of having our songs remixed for a long time," Goose's vocalist, Rick Mitarotonda added, "It's so cool to hear the way LP dissected, re-harmonized, and made 'Arrow' into a proper dance party. She's amazing."
Earlier this month, LP Giobbi was named Best Producer at DJ Mag's Best of North America awards 2023. Check out the full list of winners here. LP Giobbi is also DJ Mag North America's August cover star – read the full interview here.
Listen to 'Arrow (LP Giobbi Remix)' and 'All I Need (Goose Reimagined)' below.