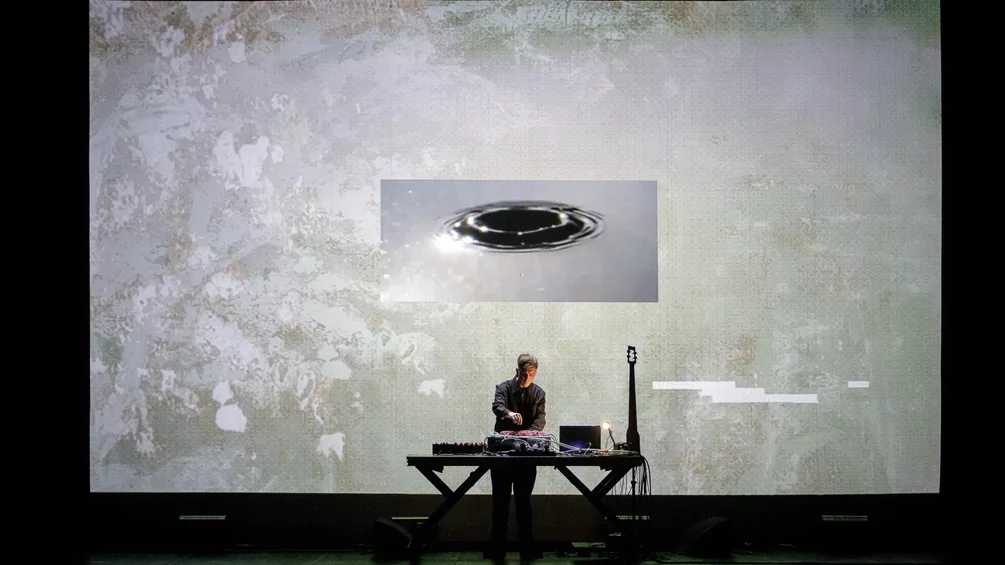 Latest
Loraine James, Beatrice Dillon, DJ Lynce, more announced for SEMIBREVE festival 2023
Portugal's SEMIBREVE festival has revealed the latest additions to the 2023 program.
The festival, which takes place in the northern city of Braga, will return for its 13th edition between the 26th and 29th October, featuring live performances, installations, talks, and workshops across the city of Braga.
New additions to the bill include previous DJ Mag cover star Loraine James who will debut at SEMIBREVE with a live performance of her new record and third for Hyperdub, 'Gentle Confrontation'.
Londoner Beatrice Dillon will also make her SEMIBREVE debut, combining her passion for UK club music with Afro-Caribbean influences, followed by African-American/French ambient artist, Nexcyia. Also returning to Braga after a memorable performance in 2014 will be Dutch synthesist Thomas Ankersmit, this time to celebrate the 50th anniversary of the Serge Modular synthesiser.
New York-based cellist Clarice Jensen will also perform, while electronic composers Maya Shenfeld & Pedro Maia will debut a new audiovisual project.
The four-day spectacle will also bolster emerging Portuguese talent, including young Braga-born vocalist and electronic composer Inês Malheiro, who will make her debut on the festival programme. Also hailing from Portugal, DJ Lynce will make his first appearance in SEMIBREVE, reaching into an "idiosyncratic record collection which he manipulates with a faultless technique."
Previously announced appearances include a rare live set from experimental Midwest trio, Emeralds, who are interrupting a decade-long hiatus for a limited tour this year. Elsewhere, Mumdance will play a "durational" DJ set comprising techno, grime, and avant-garde beats, before London-based Congolese artist and NON Worldwide founder Nkisi, makes her debut after being billed for SEMIBREVE's cancelled 2020 instalment.
Revisit DJ Mag's feature report from last year's SEMIBREVE here.
Tickets to SEMIBRIEVE's 2023 edition are available here.