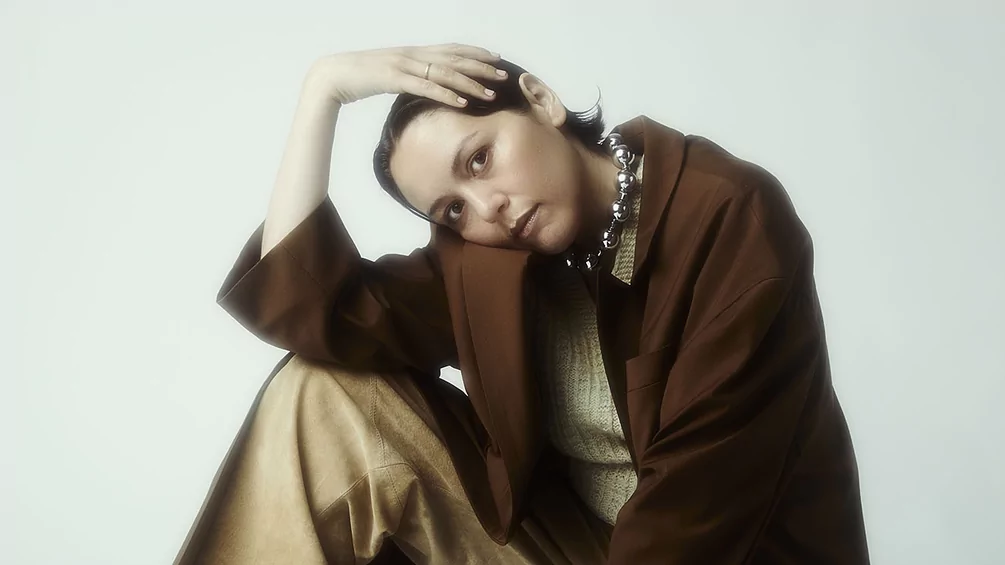 Latest
Logic1000 announces debut album, 'Mother', shares single: Listen
Logic1000 has announced her debut album, 'Mother', and shared the first single. You can listen to the track below. 
'Self To Blame' features emerging vocal talent Kyla Blackmon, and follows 'Grown On Me', which landed late-September. In total, 12 tracks will feature on the record, which is slated to arrive on 22nd March via Therapy/Because Music. 
Logic1000 has risen to widespread acclaim in recent years, but this period has also been signifiant for reasons beyond the stand out tracks and EPs, BBC Radio 1 Essential Mix duties, festival shows from Primavera and Field Day to Coachella, and a four-date residency at London's Phonox. 
Real name Samantha Poulter, the artist also moved to Berlin and gave birth to her first child in this time, and these experiences have directly informed the LP, which was written in collaboration with Big Ever. "I felt so much love and inspiration entering into motherhood that I just needed to create," she said. "I never thought I would be capable of something so powerful.
"The very first show I ever played was very low key, to like five people, but then all of a sudden I was DJing in front of thousands", Poulter continued, explaining her decision to step away from touring over the past year or so. "It was just too much for me. I should have taken more time out after having Genie, and got really confident with my DJing, rather than travelling the world with a three-month-old".
In addition to the record, details of a daytime party series in Berlin will soon be announced, which are due to take place next year. Running under the banner 'Logic1000 presents Therapy', the artist has described the events as "for everyone" but with a particular goal of creating safe, welcoming environments that allow parents and sober people to enjoy the music they love.