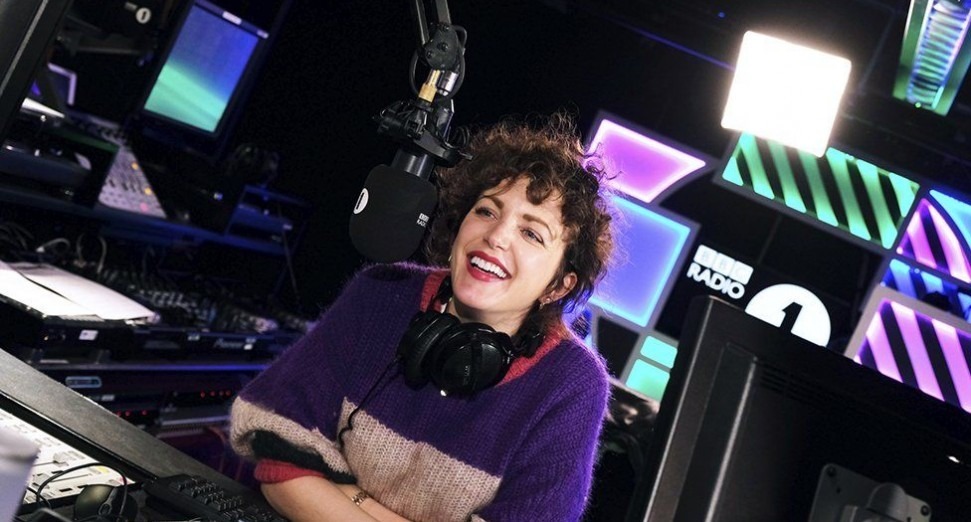 Latest
Listen to Annie Mac's last ever Dance Party show on Radio 1
News
Annie Mac's last ever Dance Party Radio 1 show was broadcast on Friday 30th July, and those who missed the historic event can listen back to the 120-minute landmark occasion.
Prior to going on air, the presenter started a thread on Twitter asking people to comment with their favourite tracks from the 17 years she has been on the station, many of which made the final playlist. The show features music from High Contrast, Axwell, Boys Noize, Jessie Ware, Kings of Tomorrow, the Yeah Yeah Yeahs, and Mella Dee, among other names, indicative of Mac's famously broad tastes in dance music. 
The broadcast closed out on DJ Rolando's timeless techno epic, 'Knights of the Jaguar', which the presenter explained is one of her all-time top tunes. Orbital's seminal downtempo number, 'Belfast', also made the cut. 
I was doing so well until my Dad Texted me during @MRGOLDIE I Adore U x https://t.co/JoeozFanu5

— Annie Mac (@anniemacmanus) July 31, 2021
"There's one thing I've forgotten to say, as a 43-year-old woman, life is short, it goes by really, really fast, it thunders by," Mac said in a final message to her audience. "If you like the music, you gotta get up and dance. Just do it."
After the show went out a number of prominent dance music faces paid their respects to both the presenter and her show. Mac announced she was leaving back in April, citing the need to spend more time with her family, write, and work on podcasts. Listen to the full final show here. Last year, Radio 1 launched a new 24-hour electronic music stream, BBC Radio 1 Dance. 
[email protected], can't believe the day has come that you're leaving @BBCR1!
What an incredible ride it's been, you've been an amazing ambassador, curator, supporter, enthusiast of dance and electronic music and a massive role model… pic.twitter.com/A5QfAAODSp

— Pete Tong mbe (@petetong) July 30, 2021
Thanks again @anniemacmanus for impeccable service to the rave, we'll miss having you on our airwaves but we'll follow your ventures wherever they lead us X pic.twitter.com/Kg85Iove8l

— Fatboy Slim (@FatboySlim) July 30, 2021
It was special to talk to @anniemacmanus and pick some tunes on one of her last shows ever on @BBCR1 this week. I salut you Annie! Thank you for playing my music and the lovely chats over the years. May you find relaxation soon 🙂

Photo by @hannahteedub and @SSION pic.twitter.com/pjsyFTpxsm

— Robyn (@robynkonichiwa) July 28, 2021
Annie was the first DJ to play our songs on a national radio station, and as if that wasn't enough she was then even kind enough to take the two of us green teenagers under her wing & on tour with her back in 2012, changing our lives forever in the process…[email protected] pic.twitter.com/m3z2Y1CIJ6

— Disclosure (@disclosure) July 30, 2021
Gonna be emotional tuning in for the last @anniemacmanus show on @BBCR1 tonight. What a legend. Championed dnb since day one of her broadcasts and done so much for dance music, as well as leading the way for women in a male-dominated industry. Full salute!✌️

— High Contrast (@HighContrast) July 30, 2021