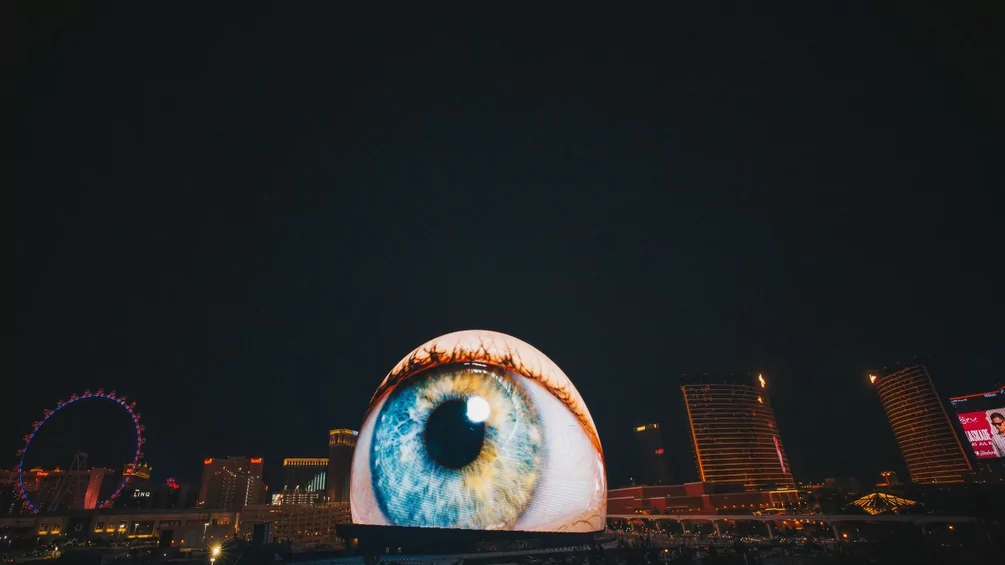 Latest
Las Vegas Sphere reportedly loses $98.4 million, CFO steps down
Las Vegas' multi-billion-dollar gig venue MSG Sphere has reportedly lost $98.4 million since its opening.
The venue officially launched on 29th September with a series of live shows by U2, and predicted revenues for its opening period had been set at $117.3 million. The actual figures have fallen well short of that, however, according to a report by The New York Post.
The venue makes money via events happening inside, as well as the advertising carried on its luminous exterior. Revenue currently stands at around $4.1 million from the two sold-out U2 shows which took place at the end of September, and a further $2.6 million from suite licensing and advertising.
A quarterly loss of $1.27 per share is expected to be reported according to Wall Street analysts, and the venue's Chief Financial Officer, Gutam Ranji, has also reportedly stood down from his post, as per a Securities and Exchange Commission filing.
The New York Post reports that Ranji suddenly quit due to a disagreement with MSG CEO James Dolan. The company's own filing, however, says that his resignation was "not a result of any disagreement with the company's independent auditors or any member of management on any matter of accounting principles or practices, financial statement disclosure or internal controls".
The Sphere cost $2.3 billion to build, and has come under heavy criticism from many Las Vegas residents due to its intrusive, luminous exterior. Next week, it will host a series of events in conjunction with the Las Vegas Grand Prix. 
Plans to build a MSG Sphere in the Stratford area of London are currently going through the stage of seeking permission, though there is significant opposition to the project from locals.