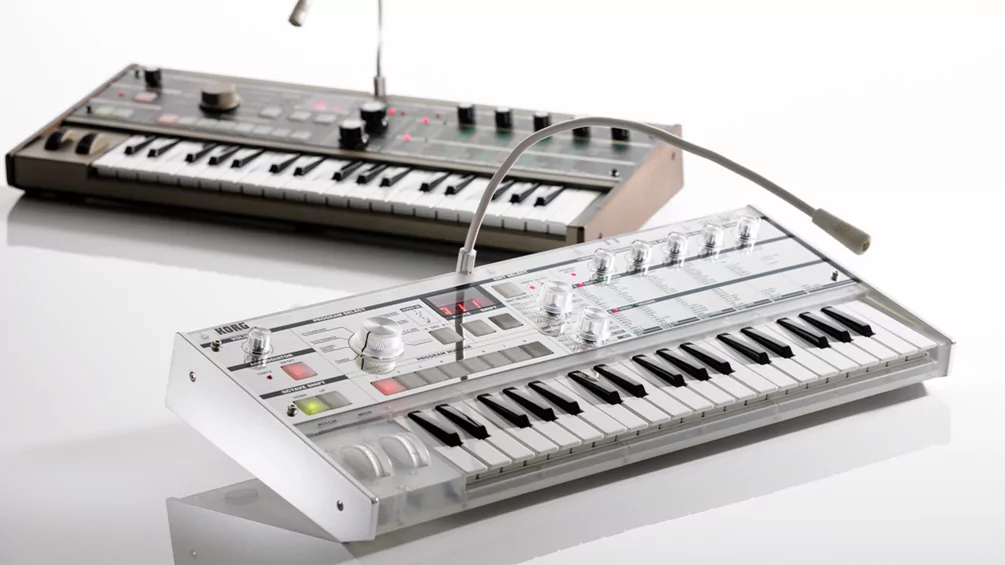 Latest
Korg launches special 20th anniversary edition microKorg Crystal
Korg has launched a special 20th anniversary edition microKorg Crystal.
The transparent 37-key synth is fitted with a stainless steel front panel, aluminium side panels (instead of the original wood design), and semi-transparent knobs, dials and wheels. It shares identical features with the original battery-powered microKorg, and comes with a microphone for use with the built-in vocoder, as well as a clear carry bag if you want to show it off.
Korg's portable microKorg first launched in 2002 and has long been the go-to affordable portable synth for novices and pros alike. A platinum version of the microKorg was rolled out to celebrate its 15th anniversary in 2017.
The microKorg Crystal will be available in July 2023 for €539 and can be pre-ordered from Reverb here. Watch a demo video of the synth below and find out more via the Korg site.
A small batch of full-sized ARP 2600s were released by Korg last week to mark 4th May, aka Star Wars Day. The ARP 2600 was the synth originally made by ARP in 1971 that was later used to produce many of the sounds in the 1977 Star Wars film, most notably the voice for R2-D2.
Last year, Korg unveiled its now Drumlogue, which it described as its "first hybrid drum machine".