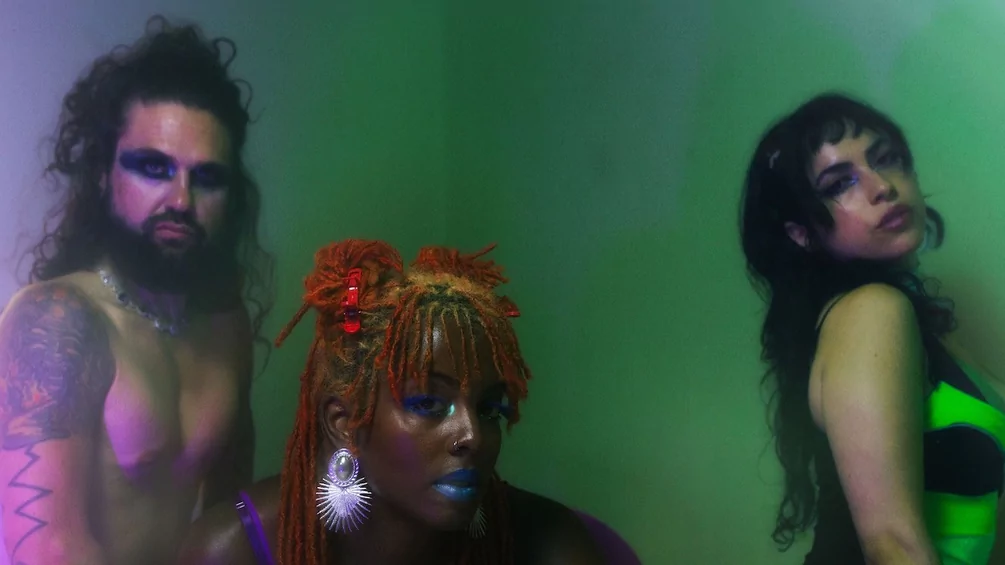 Latest
Juliana Huxtable's new band, Tongue In The Mind, releases debut single, 'Pretty Canary': Listen
Juliana Huxtable has unveiled a new project, the band Tongue In Mind, with fellow artists Jealous Orgasm and Via App. The group's debut single, 'Pretty Canary', has now landed via PAN and can be heard below. 
The outfit has its roots in a decade-long artistic partnership in New York City. Around a decade ago, multi-instrumentalist Joe Rinaldo Heffernan, AKA Jealous Orgasm, joined forces with US multimedia artist, DJ, producer and multimedia artist Huxtable. Earlier this year, the pair were joined by Dylan Shir, AKA Via App, as a third member. 
Finished tracks have evolved from improvised performances into whole pieces, with the collaborators splitting various roles and moving between these seamlessly in live shows. Sounds straddle a range of genres, including jazz, experimental electronica, club and rock.
The band's debut single, 'Pretty Canary', features additional production from Fakethias.
The work has been announced at the same time as Huxtable's concurrent show USSYPHILIA runs at Berlin's new contemporary photography institution, Fotografiska. In addition to visual art, the exhibition also features the world premiere of 'Pretty Canary' and its accompanying video. The work is on display until 10th January 2024.
Revisit Juliana Huxtable's DJ Mag Recognise mix and conversation with writer Tanya Akinola here.