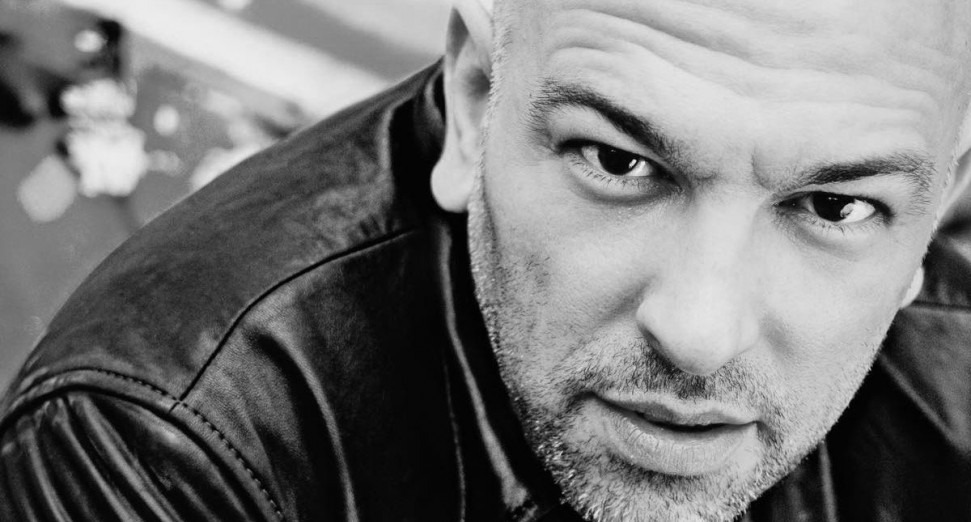 Latest
Influential German DJ and producer Pascal FEOS has died, aged 52
News
Frankfurt DJ and producer Pascal FEOS has died.
News broke on Saturday 9th May that the longstanding and influential DJ had sadly passed away, aged 52. While no official cause of death has been shared, FAZEmag reports that the Bad Nauheim-born artist had been battling stomach cancer. 
Pascal FEOS, real name Pascalis Dardoufas, started DJing Italo, Hi-NRG and EBM in the mid '80s, and went on to be an pioneering figure in what became known as the "Sound Of Frankfurt" in the '90s, a trance-imbued techno sound shared with the likes of Sven Väth and Chris Leibing. Over three decades the producer released music as Pascal FEOS and Sonic Infusion, as well as under the moniker Resistance D with Maik Maurice Diehl and under the trip-hop / ambient alias, Aural Float. 
"I am thankful that I spent so many wonderful years with you," wrote Sven Väth in a tribute shared on Facebook. "We experienced the 1990s very intensively together. You have impressed Frankfurt and the rest of the world with your Techno-Trance productions."
"Pascal was always present as a cornerstone in our techno scene," Chris Leibing wrote. "He helped form what was later known as the 'Sound of Frankfurt'. Our scene would not be where it is today, without his pioneering work."
Tributes have come from throughout the dance music world to honour the sorely missed stalwart. 
RIP Pascal Feos. It was an honour to know you and i always respected your work a lot. Farewell mate and see you sooner or later.

— Adam Beyer (@realAdamBeyer) 9 May 2020
Incredibly saddened to hear Pascal Feos has left us. The magic we shared back in the days when we were residents at Cocoon Club Frankfurt. A true inspiration to so many of us. R.I.P.
GUTTED pic.twitter.com/lznTf5OHW2

— Pig&Dan (@piganddan) 10 May 2020
Wow, a really bad patch for this. RIP Pascal FEOS 🙁 https://t.co/rAmaxipQ2j

— Sunil Sharpe (@sunilsharpe) 9 May 2020
Damn man …. Pascal FEOS. The Space Night series on Electrolux and the Aural Float project completely changed the way I thought about electronic music. I play this record in practically every trip-hop set I've ever done. RIP Pascal. https://t.co/waNEOxkU2L

— Danny From Miami (@DannyDaze) 10 May 2020
RIP Pascal FEOS damn another one 🙁

— Truncate (@truncate_la) 9 May 2020