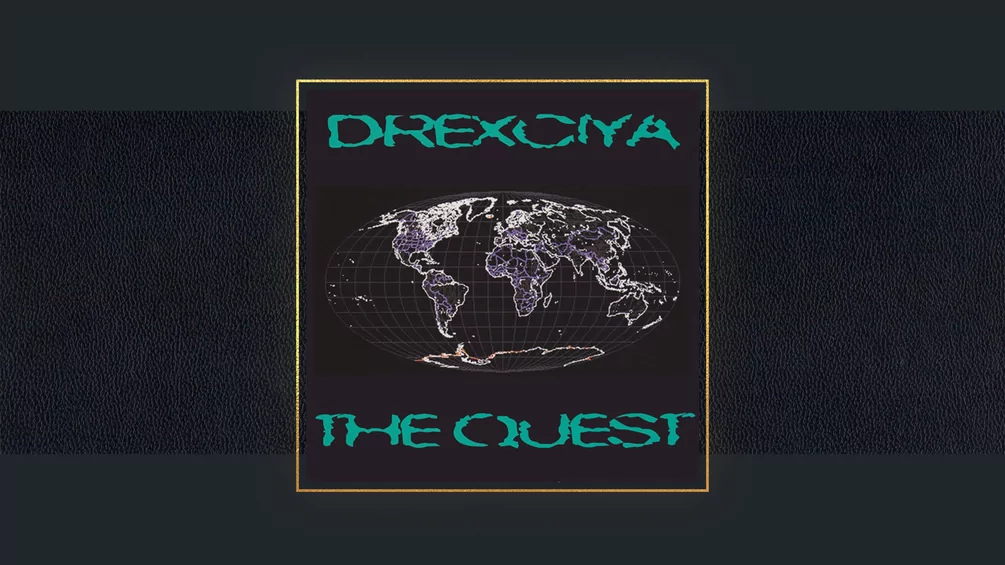 Latest
How Drexciya's 'The Quest' embedded the Detroit act's mythology in dance music history
There's a huge dose of funk, too. Stinson may not have been a club-goer — he told WDET-FM's Liz Warner in a celebrated 2002 interview that "I don't go out to clubs or anything because I'm dedicated to what I do" — but you could imagine 'Intensified Magnetron' or 'Aquatic Bata Particles' soundtracking legions of hip-shaking at basement clubs, with the latter sporting a genuinely lascivious bassline. Stinson also claimed to have nothing to do with Detroit techno, although 'Intensified Magnetron' has more than a shade of second-wave Motor City producers like Carl Craig within its astral synth chords, while the drum programming on 'Aqua Jujidsu' is reminiscent of the intense drum workouts that jungle producers like 4hero were making on the other side of the Atlantic.
'The Quest' helped to further stoke the Drexciya legend, but the group was no longer around to enjoy the spoils. There was one further track, 'Aquatacizem', that appeared on 'Interstellar Fugitives', a 1998 Underground Resistance compilation where the group was described as 'missing in action'. The reality was more tragically mundane: In an interview with Richard Brophy for Ireland's Etronik, Stinson said he had "health problems" around the time, "and to be honest, I became seriously ill. It meant we had to shut things down for a while."
Drexciya eventually returned in November 1999, when Tresor released 'Neptune's Lair', the group's first official studio album, which is home to the all-time classic 'Andreaen Sand Dunes'. Tresor followed this up with a flurry of Drexciya 12"s in 2000 and a second album, 'Harnessed The Storm' in 2002, as Stinson and Donald entered a period of wild creativity. 'Grava 4', the group's third and final studio album, was released by Clone in 2002 and is notable for its shift away from aquatic imagery and into gazing at the stars, with song titles like 'Drexcyen Star Chamber' and 'Astronomical Guidepost'. Some people speculated that this shift indicated that Drexciya's quest was over, or had entered another critical phase. But we will never really know: on September 3rd, 2002, Stinson died, and Drexciya was over.
The group's almost magnetic attraction has only increased over the years, fuelled by a series of compilations from Clone. The group's Afrofuturist mythology — borrowed, according to Eshun, from Paul Gilroy's 1993 book The Black Atlantic: Modernity And Double Consciousness — also sits neatly alongside the artistic visions of modern musicians like Janelle Monae, FKA Twigs, Flying Lotus and, most recently, Kelela, while the rise of the internet has helped to amplify the Drexciya mythology without stripping the group of their mystique. 
This is as it should be. In his interview with Liz Warner, Stinson shied away from definitive answers about what Drexciya meant. "It's not for me to say, it's up to the listener. It's the same way it's been from day one with all the Drexciya music," he said, speaking about the 'Storm Series'. When Warner pressed him further about Drexciya's thematic makeup, he answered: "An infinite journey through inner space, the space within and find the beauty inside." A better description of the infinite appeal of Drexciya's work — and of their key album, 'The Quest' — would be perhaps impossible to find.