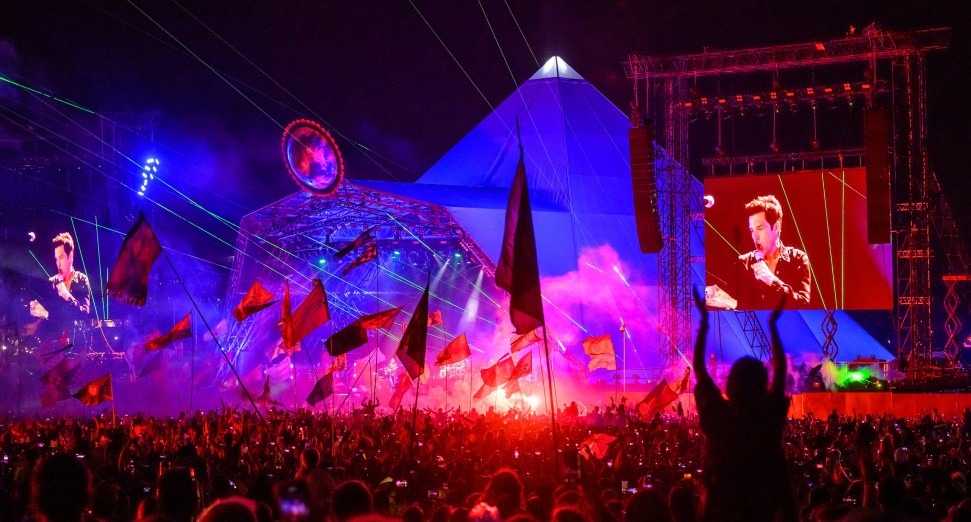 Latest
Glastonbury invites fans to share photos of festival memories
News
With this summer's Glastonbury having been postponed to June 2021 last week as a result of the coronavirus (COVID-19) pandemic, the festival's organisers have taken to social media to encourage past attendees to share some of their favourite photo memories from past editions.
"Love all these tweets today, here's one from us," reads a post on the Glastonbury Twitter page, which comes accompanied with the image above. "If you are a Glastonbury person please join the challenge of posting a #glastophoto. Just one picture, no description. Please copy the text in your status, post a picture and look at some great memories/pictures. #glastonbury."
A number of people responded to the request sharing their memories from across the festival's vast site using the hashtag included in the festival's tweet. You can take a look at some here.
This June's Glastonbury was due to be the festival's 50th anniversary edition. "We very much hope that the situation in the UK will have improved enormously by the end of June," organisers Emily and Michael Eavis said in a statement announcing the festival's postponement earlier this month. "But even if it has, we are no longer able to spend the next three months with thousands of crew here on the farm, helping us with the enormous job of building the infrastructure and attractions needed to welcome more than 200,000 people to a temporary city in these fields."
The BBC has announced that it will replace its planned live coverage of the event with a "celebration of Glastonbury" airing over the course of the weekend on which it was due to take place.
Last week, it was announced that Glastonbury would donate supplies of hand sanitiser, masks and gloves to emergency services. The supplies had been due to be used at this year's event.
Love all these tweets today, here's one from us…

If you are a Glastonbury person please join the challenge of posting a #glastophoto. Just one picture, no description. Please copy the text in your status, post a picture and look at some great memories/pictures. #glastonbury pic.twitter.com/aOy8belX0s

— Glastonbury Festival (@glastonbury) March 30, 2020