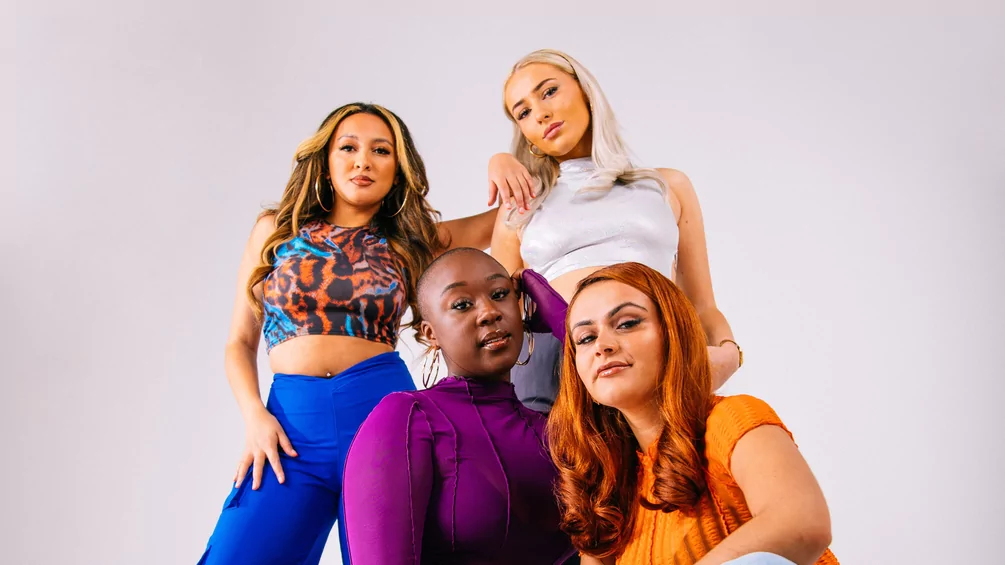 Latest
Girls Don't Sync on curation, community and the Amazon Music Dance UK show
Girls Don't Sync are now six episodes into their Amazon Music Dance UK show. The Twitch-exclusive, which has so far included guests including Rudimental, Katie B, ABSOLUTE, Conducta, Jess Bays and Jodie Harsh, is taking Girls Don't Sync — and the UK dance music culture they represent — beyond the DJ booth and to a whole new audience. 
We caught up with the girls on the eve of their Amazon Music Dance UK playlist takeover to find out what makes the show so unique, how important it is for them to keep building communities and how hard it was to distil their individual tastes into one fresh Amazon Music Dance UK playlist.
Can you describe the Dance UK Show for someone who hasn't seen the show yet?
Hannah: "The Dance UK show gives an insight into our relationship as a group, our individual personalities too but ultimately you can expect the usual GDS energy! During the show our aim is to have fun and engage with the audience just like we do at our live DJ sets! Each show we invite some very special guests into our chaotic 'GDS flat', which allows us to interact and have fun with a range of artists that we love and respect within the dance scene."
Community-building is such a key part of your appeal as DJs and artists, how does the Weekend-Warm Up build on that?
Gaia: "The Weekend-Warm Up actually invites us to connect and interact with an entirely new community and way of collaborating — Twitch! Being able to build our own Twitch family from the ground meant that we've had the opportunity to learn and explore the weird and wonderful depths of the chat, and involving viewers into our live conversations and chaos was something we've never done before. The Weekend Warm Up allows us to bring the community on the Amazon Music UK channel on Twitch and our own GDS audience to the core of the show, and each week it's been unreal to see the numbers continue to grow!"
As a DJ group, you have such amazing chemistry and this transfers very naturally to this show. How important is it to show your personalities outside of the DJ booth as well as in?
Matty: "It's extremely important! We've come to learn that our individual differences are what make us such a great group; from our musical styles to our individual personalities and even down to our physical appearances. Often people have used our physical appearance against us but we look and are so different and it allows more room for relatability. We're so big on inspiring and aiding the next generation of DJs and ultimately you can't be what you can't see so it's nice that we can represent four different types of women."
Who would be your dream guest for the show?
Sophia V: "I would love to do a big game show extravaganza edition with the current UKG scene. ec2a and co, Conducta, Interplanetary Criminal, the 23 Degrees roster, Sammy Virji, Ell Murphy etc (I wish I could name everyone). I know this is probably an annoying answer but imagine the scenes! Everyone could team up and it would be the most chaotic game show to ever grace our screens. Imagine if we did an Amazon Music spin on The Chase but UKG edition. It would be so fun."