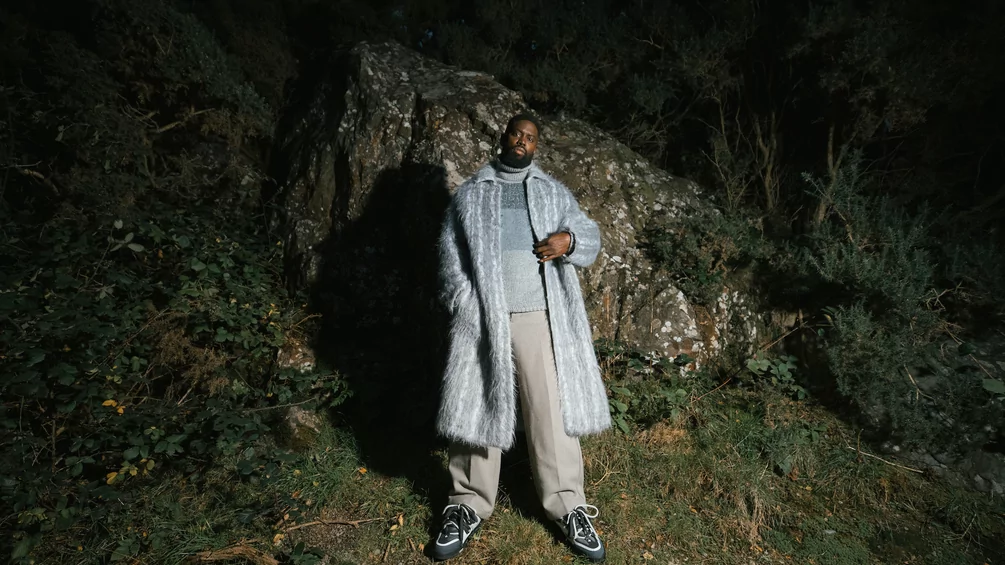 Latest
Ghetts announces new album, 'On Purpose, With Purpose', shares 'Laps' with Moonchild Sanelly: Listen
Ghetts is back with a new album, 'On Purpose, With Purpose', coming early next year. Listen to lead single 'Laps' with Moonchild Sanelly below. 
This is the London rapper's first new music since his 2021 album 'Conflict Of Interest'. The full tracklist to the LP, out 5th January, 2024, has yet to be confirmed, but early release information reveals Ghetts' sound will expand into soul, R&B, Afrobeat, amapiano and gospel. 
Ghetts and Moonchild Sanelly have previously collaborated on the South African musician and dancer's 2022 'Phases' album with 'Strip Club' and 'Conflict Of Interest' track 'Mozambique' with Jaykae. 
Earlier this year, Ghetts contributed songwriting to the BBC One drama Champion about a fictional South London rapper's family after he re-enters the music industry following a prison stay. The series stars Déja J Bowens, Malcom Kamulete, Corz and Ray BLK.
Ghetts won the title of Best MC/Vocalist in DJ Mag's 2020 Best of British Awards. 
Ahead of the release of 'Phases', Makua Adimora spoke with Moonchild Sanelly about her second album, freedom of expression, becoming global sensation and more.
Listen to 'Laps'.