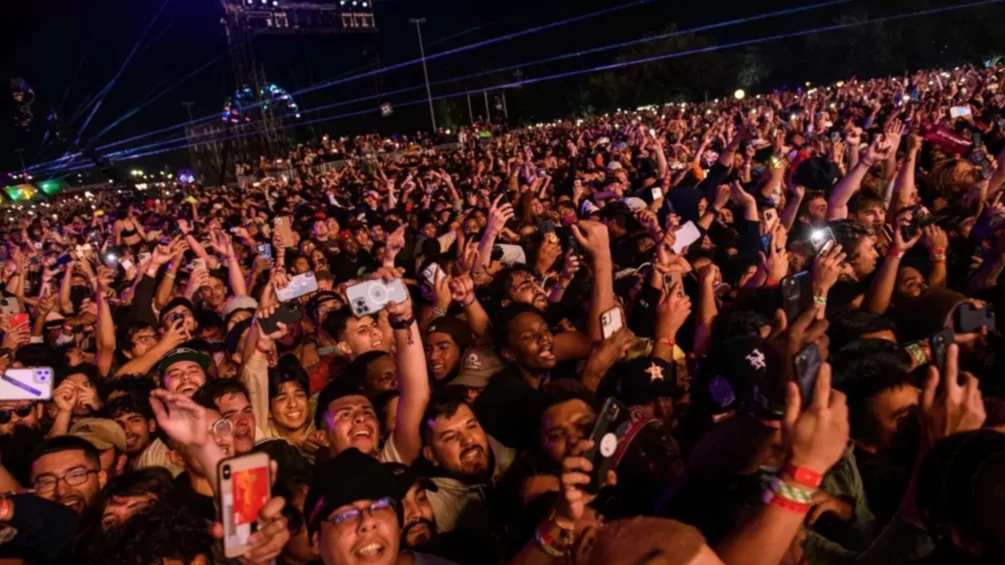 Latest
Full report into the Astroworld tragedy shared by Houston police
Police in Houston, Texas have shared a full report into the crowd surge and crush that killed 10 people at Travis Scott's Astroworld event in 2021.
Thousands of other people were injured in the incident which happened in an over-capacity crowd during Scott's headline performance at the gig. Those who lost their lives were aged between 9 and 27, with their deaths having been attributed to compressive asphyxiation consistent with crushing.
The 1,266-page report, which you can read in full here, features eyewitness accounts from festival attendees, Astroworld organisers, police officers and more. The unveiling of it comes after a grand jury in Texas decided in July that Scott himself would not face any charges in relation to the incident.
Speaking when that decision was made, the rapper's lawyer, Kent Schaffer, described it as "a great relief" to his client. Schaffer added: "He never encouraged people to do anything that resulted in other people being hurt, Travis is not responsible. Bringing criminal charges against him will not ease [the victims'] pain."
Scott said shortly after the crush happened in 2021 that the tragedy had left him "devastated". In 2022, he pledged almost $5million to an event safety initiative.
Read DJ Mag's 2022 piece on what is being done in the events industry to prevent similar incidents from taking place in the future here.
Last week, Scott released his latest album, 'Utopia'.