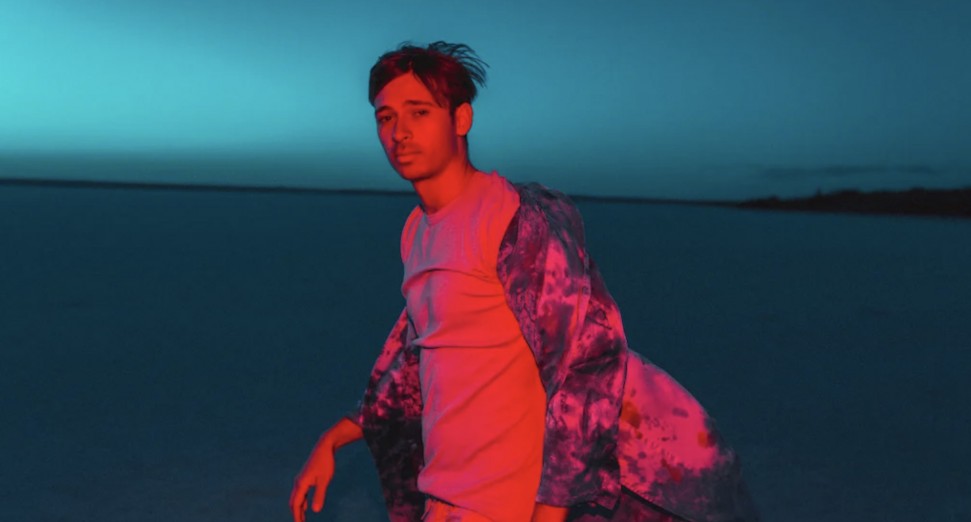 Latest
Flume opens up about anxiety, alcohol use and touring in new podcast interview
News
In a candid new interview on Paige Elkington's My Friend Podcast, Flume has opened up on a variety of subjects, including his experience of anxiety, his difficult relationship with alcohol and the challenge of touring. 
Speaking to Elkington, who is Flume's partner, the Australian DJ and producer discussed the pressure he felt as a forward-facing artist with a platform who prefers not to be the centre of attention.
"I don't like attention," he says in the interview. "I like a little bit, but I don't seek it, ever… I hate public speaking, I'm afraid of it."
"This music started working and essentially I became a public speaker… my worst nightmare. I pushed through it for four or five years, being like 'You know what? If I just keep doing this, eventually I'll get over it'. I did it for five years, didn't get over it."
"I did actually start taking some anti-depressants," he says later in the interview "It has worked incredibly well with the anxiety… I still get anxiety before shows and stuff, but it's manageable now. I used to get anxious going to get a coffee and going up to the barista. Just general interactions like that, I'd get neurotic and overthink… I was like 'Fuck it, I'll give [anti-depressants] a go and if I don't like it I can quit in like a month'. So I did, and it's been like a silver bullet."
He goes on to explain how he previously used alcohol as a crutch to tackle pre-gig anxiousness…
"I used a lot of alcohol," he says. "I would definitely drink to calm nerves and to make it bearable which sounds crazy but it's the truth. I'm just not a performer. I've definitely used alcohol to feel comfortable on stage in front of a bunch of people."
"It was getting pretty bad, doing long tours and using booze like that," he adds, emphasising that he no longer drinks before playing. "I am genuinely having a great time on stage, but getting me on stage – the second I enter the festival – I'm riddled with anxiety."
It's an honest interview, and an enjoyable listen that covers a wide range of subjects with the beloved artist, including progress on his forthcoming album. You can listen to the full thing here. 
Flume recently released a collaboration with Toro Y Moi, 'The Difference'. Check it out here.