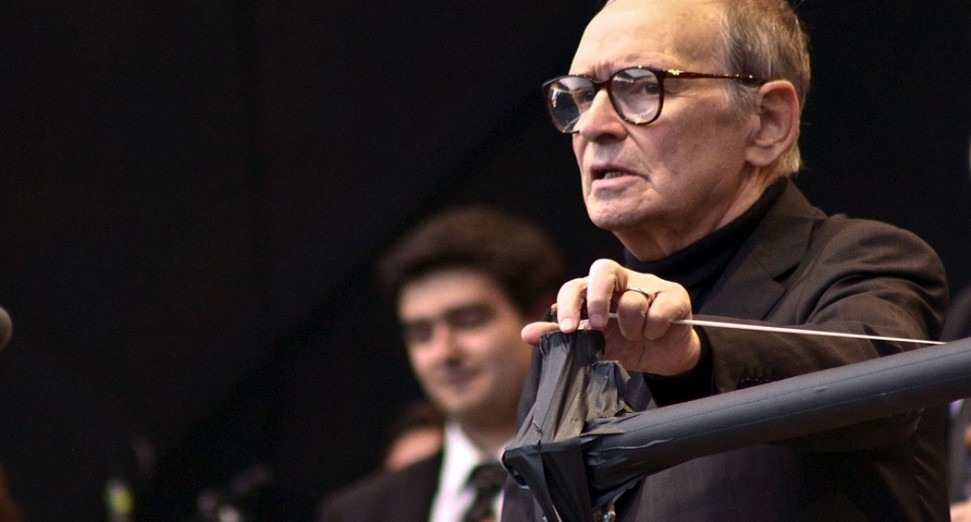 Latest
Ennio Morricone, legendary film composer, dies aged 91
News
Legendary film composer, Ennio Morricone, has died aged 91.
Morricone had suffered a broken femur and was in a clinic when he passed away today (6th July). His lawyer, Giorigio Assumma, confirmed that the Italian composer had "died at dawn on 6th July in Rome with the comfort of faith. He preserved until the final moment full lucidity and great dignity."
Morricone was born in 1928, and began composing film scores in the 1950s, providing the soundtrack for classic westerns such as The Good, The Bad and The Ugly, Once Upon a Time in the West, and A Fistful Of Dynamite.
The Oscar-winning composer also soundtracked a number of Hollywood scores, including Lolita, Hamlet and Ripley's Game, and director Quentin Tarantino has used Morricone's compositions in a number of movies, including Inglourious Basterds, Kill Bill Vol. 1 & 2, and  Django Unchained. He also wrote the score for Tarantino's western, The Hateful Eight.