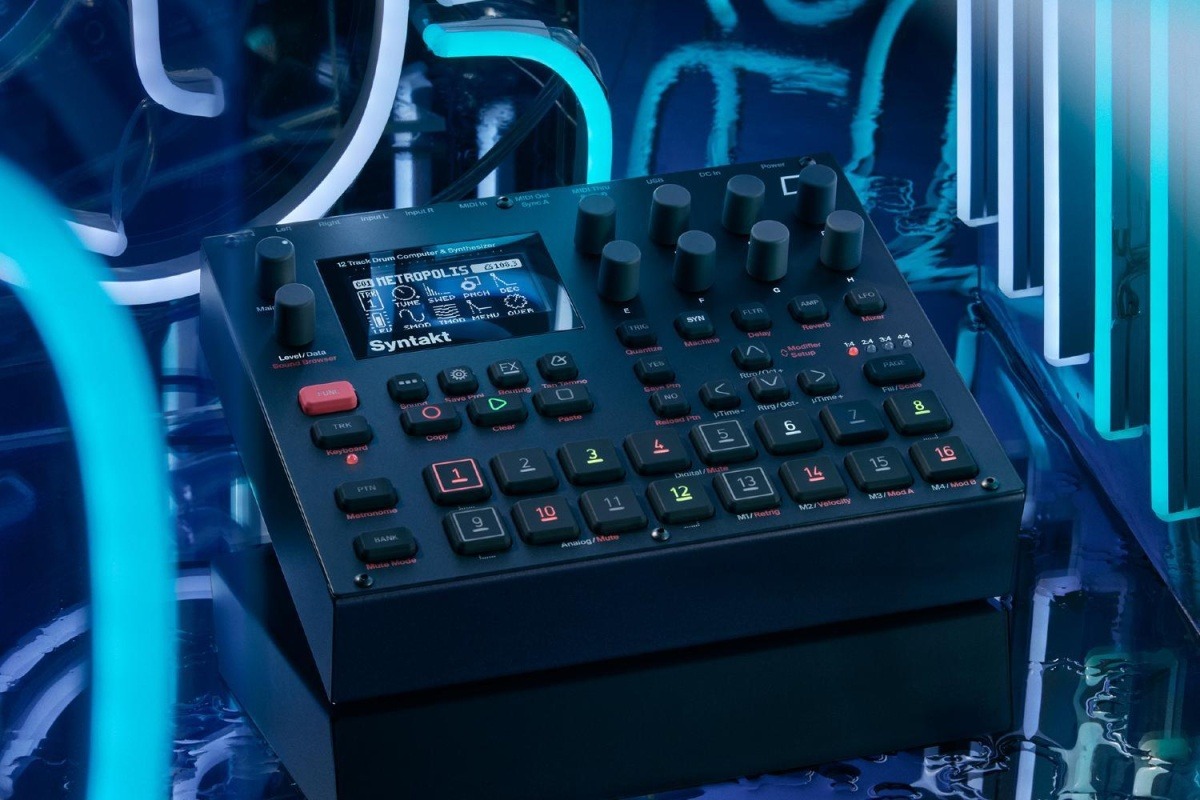 Latest
Elektron launches new Syntakt drum machine and synth
Elektron has launched its new 12-track Syntakt drum machine and synth.
A fusion of digital and analogue synthesis split across eight analogue and four digital tracks, the Syntakt is packed with 35 sound-generating machines, which include "reimagined" sounds from Eletkron's Analog Rytm drum machine/sampler and the Model:Cycles groovebox.
The new machines are equipped with "tailor-made" parameters to help you create your bespoke sound, while a MIDI machine can also be linked to any of the 12 synth tracks. The Syntakt is built around a 64-step sequencer, and FX include analogue distortion and filters, along with two LFOs.
The cherry on top comes in the form of animated icons for visual leads. To fast-track your music-making process, there are also over 1,000 presets included.
"Elektron invites you into a sonic metropolis that melts analog and digital synthesis into one instrument of outrageous opportunity," said Elektron. "All your sound crafting, sequencing, and performance needs are fulfilled, in an all-round music mega box that fits in your lap."
Take a tour of the Syntakt in the video below. The Syntakt costs $999/£849. Go to Elektron's website for more info.
The Syntakt follows Elektron's "drum computer" and sampler Digitakt and FM synth Digitone.