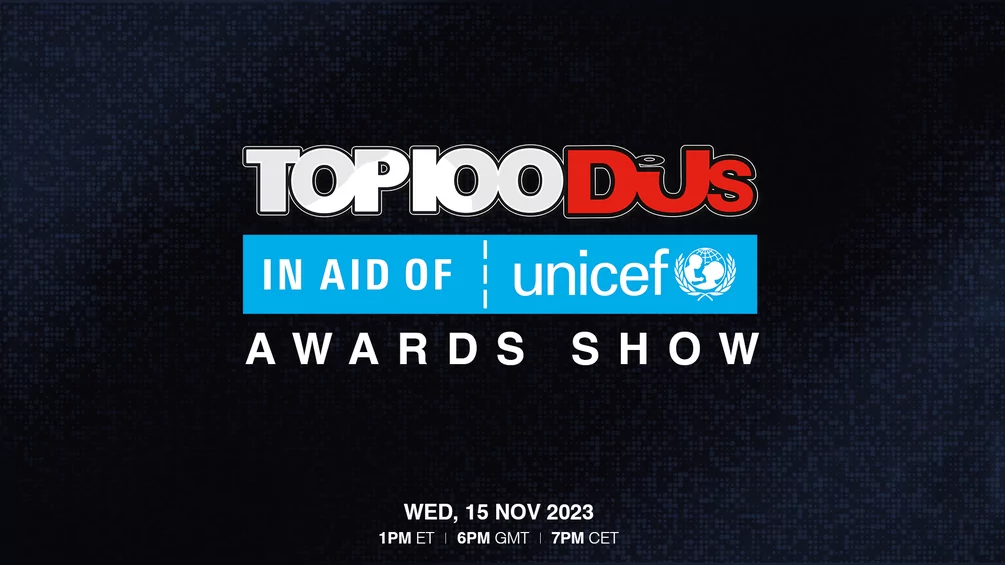 Latest
DJ Mag Top 100 DJs Awards Show date announced
The results of DJ Mag's Top 100 DJs poll 2023,  in aid of Unicef, will be announced on 15th November.
The global broadcast event, which airs exclusively on DJ Mag's YouTube channel, will take place on Wednesday 15th November at 6pm GMT / 7pm CET / 2pm ET.
The awards show, which is hosted from The Standard, Ibiza by BBC Radio One's Arielle Free, will feature five DJ performances from unique locations spanning four continents, alongside a reveal of 2023's Top 100 DJs results. 
The show will run in sequence with a social media countdown across DJ Mag's Instagram and X, formerly Twitter channels, which kicks off at 5:30pm GMT on the same day.
More info on the line up and locations will be announced ahead of the show. 
Subscribe to DJ Mag on YouTube to get a reminder when it goes live.