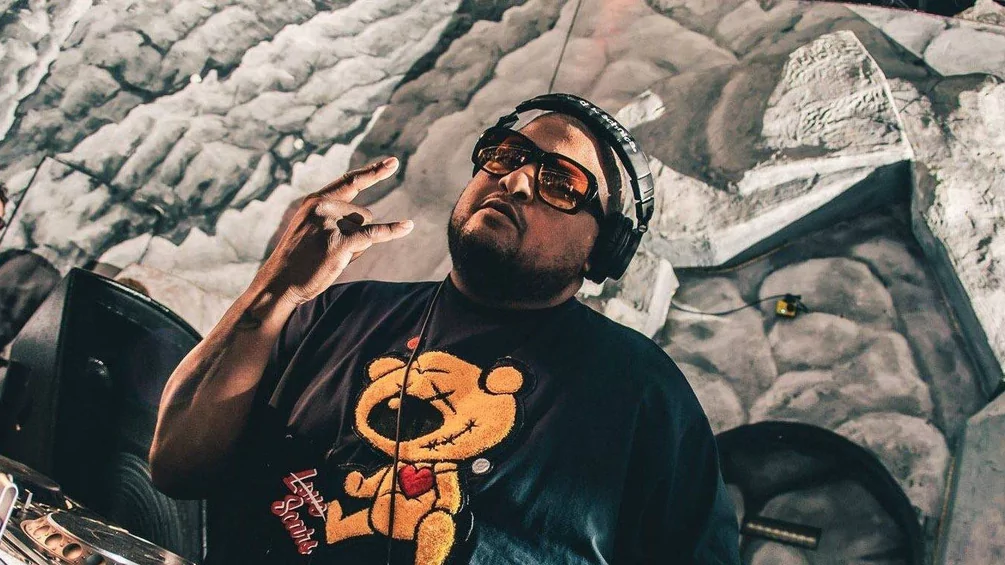 Latest
DJ Deeon, ghetto house pioneer, has died
DJ Deeon, the legendary Chicago DJ and pioneer of the ghetto house genre, has died.
The news was confirmed in a post shared to his official Facebook page on Tuesday (18th) from his friend, and the page's admin, Jim. It read: "I am sorry to announce the legendary Artist, Producer, DJ, Label owner, and my friend Deeon "DJ Deeon" Boyd gained his wings today. The family thanks you for your support and will announce arrangements in the coming days.  Thank you for your understanding."
No cause of death was disclosed. The artist shared a photo of himself in a hospital bed via his Instagram page over the weekend, alongside a message asking his followers to pray for him. 
DJ Deeon had been battling a number of serious health issues in recent years. In June 2022, he shared an update from hospital with the caption: "In hospital, amputation, Pneumonia, NOW ICU. With heart infection."  Since 2002, he had undergone treatment for stage 4 Hodgkins lymphoma, diabetes, a series of mini strokes, and a serious accident that ultimately led to the amputation of his lower left leg. 
Despite his health issues, the Low End Legend remained incredibly prolific, releasing music frequently via his Bandcamp up to as recently as 27th May this year. He continued to innovate and evolve stylistically too. In 2021, he debuted on Chicago label Teklife – co-founded by the late DJ Rashad, a close from of Deeon's – with the 'Destiny' EP, comprising four tracks that built "a bridge between Deeon's raw early ghetto house sound and a more modern pallet." In 2021, he collaborated with UK DJ Dance System on the track, 'Work It'.
DJ Deeon grew up on Chicago's South Side, and was among the first people to produce the style of music that came to be known as ghetto house in the early '90s. Tough, bouncy and filled with raunchy, x-rated vocals and chants, Deeon described the sound as the "stepchild of Chicago house" and as being "for the strippers, for the street".  Initially, the style received little love from the official clubs, so he threw his own parties in gymnasiums and played house parties, and sold mixtapes from the parking lot next to where he lived. Eventually, the demand became so high that his music started being played in clubs around Chicago and the US. Before long, his records made their way across the pond to the UK and Europe. 
Among the influential tracks in DJ Deeon's catalogue is 'Accelerate', which was released via Dance Mania alongside other cuts such as 'Southside Dj Shouts', '3 Fine Hoes', 'Work Dis MF', 'Da Dick Suck' and 'House O Matic'.
DJ Deeon was also among the "teachers" named in Daft Punk's iconic track of the same name from the 1997 album 'Homework'. You can read more about his influence on the duo here.
Speaking about ghetto house in an interview with 5Mag, Deeon said: "It's just fun music. It's kind of like a getaway from the reality of life to music. Get freaky with a stranger music. Girls kissin' girls music. Stress relief music.
"The best thing [about ghetto house] there is almost always a packed dance floor! It moves the crowd. Ain't that what we came here for?"
Tributes have been paid to the hugely influential DJ and producer following news of his passing. Listen to 'Let Me Bang', and read some of those tributes below.