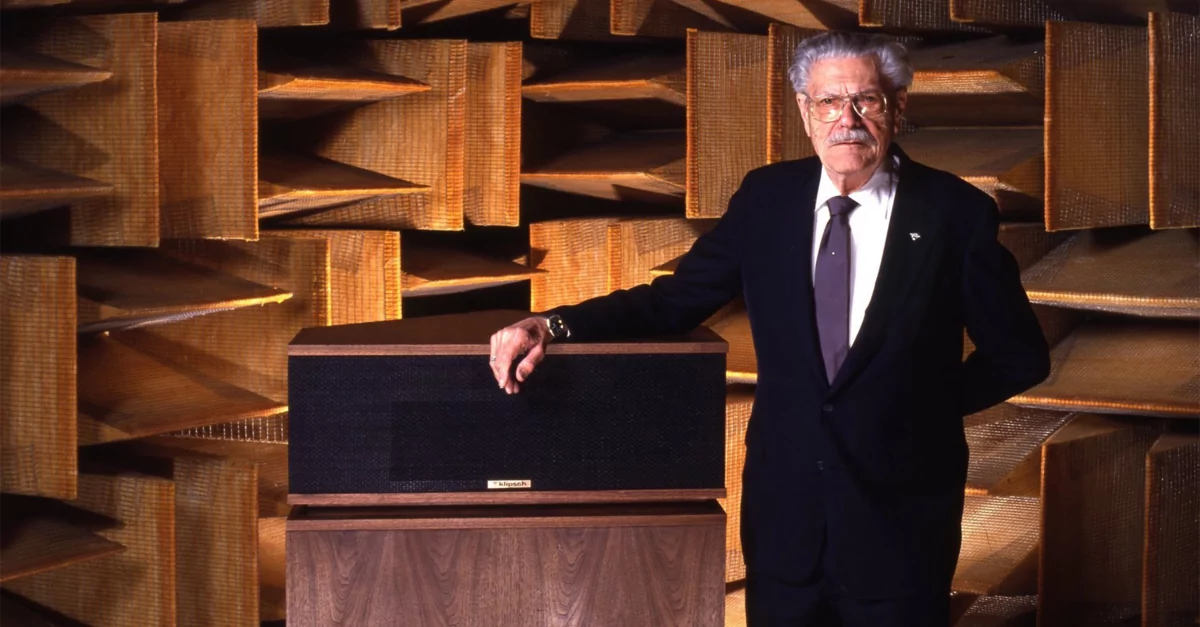 Latest
Crowdfunder launched for new book of newsletters by audio pioneer Paul W. Klipsch
A Crowdfunder has been launched by New York label and fanzine Love Injection for a new book of newsletters by audio pioneer Paul W. Klipsch.
Created in collaboration with the Klipsch Museum of Audio History, the project promises to "bring to life the first-ever compilation of Paul W. Klipsch's cult audio newsletters in a beautiful book format".
Born in Hope, Arkansas in 1904, Paul W. Klipsch was famous for patenting the Klipschorn, or K-horn, loudspeaker in 1946, which he worked on in a tin shed at home and which was later modified by David Mancuso when he was setting up his soundsystem at the Loft. In 1960, Klipsch started his audio newsletter 'Dope From Hope', which acquired cult status for its dry humour and anti-industry frankness.
The proposed 300-page coffee table book will comprise "119 base pages, 19 indices, a selection of never-before-seen pencil drafts and preparatory documents" of 'Dope From Hope' with a foreword by Colleen 'Cosmo' Murphy (Classic Album Sundays) and Jim Hunter (Klipsch Museum of Audio History).
Check out a selection of 'Dope From Hope' letters and the campaign video below. Support the Crowdfunder here. You can also follow the Dope From Hope Instagram account.