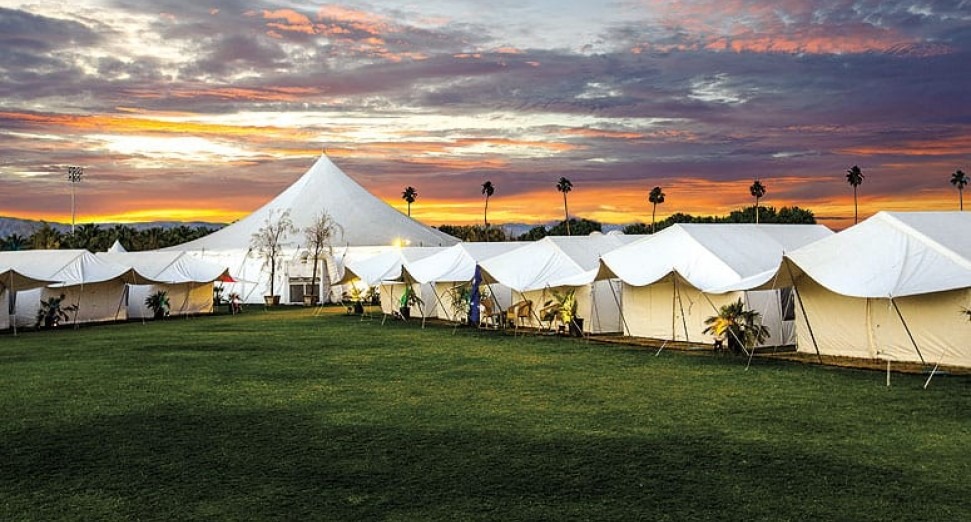 Latest
Coachella's tent company are constructing medical facilities to help combat COVID-19
News
Coachella's tent company is among a number of event production groups who are constructing medical facilities to help combat COVID-19.
Choura Events, which constructs tents, staging and facilities for events such as Coachella, and also SXSW, is continuing its production line despite the cancellation and/or postponement of numerous festivals. Instead of events materials, the company are now erecting heavy-duty triage tents and overflow facilities to help hospital handle increasing numbers of patients during the pandemic.
"What we are working on is to become an instant, rapid solution for hospitals, government agencies and test centres [in need of facilities]," Ryan Choura, CEO of Choura Events, told IQ-Mag. "Usually, at this time of the year, we are building Coachella and Stagecoach and Grand Prix, and so many other things, and instead we are working to try and help in any way we can."
The company has built four "medical villages" in Los Angeles, and Gallagher Staging, another events production company in the city, is renting out in-house equipment for disaster relief structures, free of charge.
After rumours started to circulate earlier this month, organisers of Coachella officially confirmed that both weekends of the festival had been postponed as a result of major public health worries relating to COVID-19.