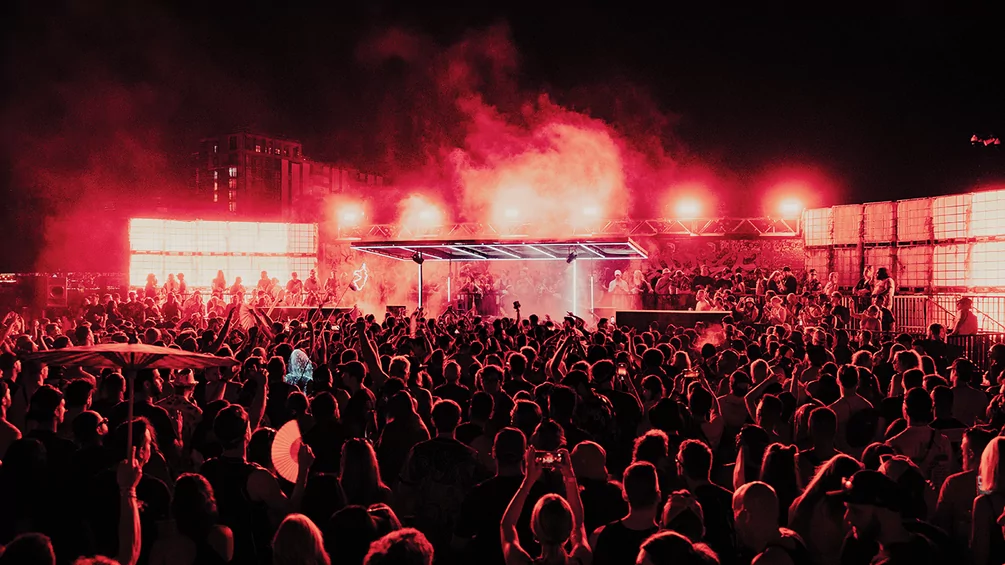 Latest
Chicago's ARC Music Festival brings the global house scene home
At 206 South Jefferson Street, a quiet road just outside Downtown Chicago's main hub, stands an unassuming three storey building with a pretty green and yellow façade. Housing a law firm, dwarfed by surrounding skyscrapers, and obscured by street-side foliage, to the untrained eye there's nothing particularly special about it. But this is the place where house music got its name: the former address of legendary club The Warehouse, where resident DJ Frankie Knuckles held court to a crowd of mostly Black and Latino gay men, and helped set in motion a movement that would become a global phenomenon. 
A short subway ride west lies Union Park, the setting of ARC Music Festival. One of the city's most recent musical additions, it aims to spotlight the roots and evolution of house music, while — we suppose — becoming part of the genre's legacy itself, and a new destination festival for North America. 
"The big mission for us is telling the story of house music's significance and importance globally, but how that was started in Chicago. It went across the world and now we want to bring that story back home. That is what is very important to us, and being able to give back to the community and the culture that started it all, and protect that," says ARC co-founder Stuart Hackley. Also the founder of events company Loud Crowd, in 2020 he joined forces with John Curley, head of Chicago-based promoters Paradigm Presents, and Nick Karounos, who owns multiple venues in the city, including the gargantuan Radius, to launch Auris Presents, the company behind ARC. They watched house music take hold of the States like never before during the pandemic, and saw an opportunity to fill a hole in the Chicago scene.   
That's not to say ARC is the first dance music festival in Chicago — in fact, the city's Chosen Few Picnic has been taking place since 1990. However, the scale of ARC's production and bookings — which expands beyond Union Park to take over numerous venues via the After Dark programme — puts it on another level.  
"It's bringing life back to the city," says Chicago original Mike Dunn, who himself is part of the Chosen Few DJs crew. "And when I say that, that's no diss to nothing anybody else is doing. I'm just saying on a festival vibe, on a big scale like this, nobody's really been able to pull that off… you have to feel good about it if you're from Chicago."