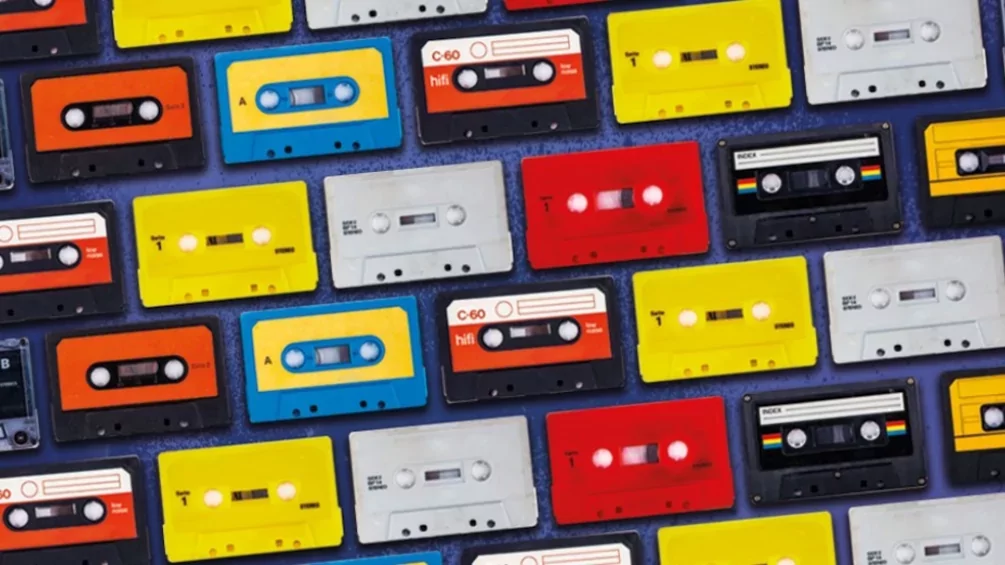 Latest
Cassette sales grew for tenth consecutive year in 2022
Cassette sales are on the rise in the UK for the tenth consecutive year, according to numbers from 2022.
The British Phonographic Industry (BPI) has found, using Official Charts Company data, that UK cassette sales are at their highest level since 2003. The 2022 growth rate jump of 5.2% is smaller than 2021's headline-grabbing 19% year-on-year sales increase, and is shadowed by vinyl sales, with 195,000 units sold last year. 
BPI still highlights, however, that cassettes played a key role in pushing more than 10% of record sales for 10 UK No. 1 albums in 2022, and on some occasions, the tape format outsold vinyl. Some popular releases, like Central Cee's '23', Digga D's 'Noughty By Nature', and Blackpink's 'Born Pink', opted for a cassette version over a vinyl pressing. 
"Like vinyl, a number of contemporary artists are warmly embracing the cassette as another way to reach audiences and, on occasions, it has even helped them to achieve a No. 1 album," BPI executive and interim CEO Sophie Jones said in a press statement.  "While streaming is by far the leading format, the renewed popularity of cassettes and vinyl highlights the continuing importance of the physical market and the many ways fans have to consume music."
In other cassette milestones, Discogs revealed that more than one million tapes had been listed on the platform's marketplace by October 2021. 
Lou Ottens, the inventor of the cassette tape and an engineer behind the CD, died at age 94 in March 2021.