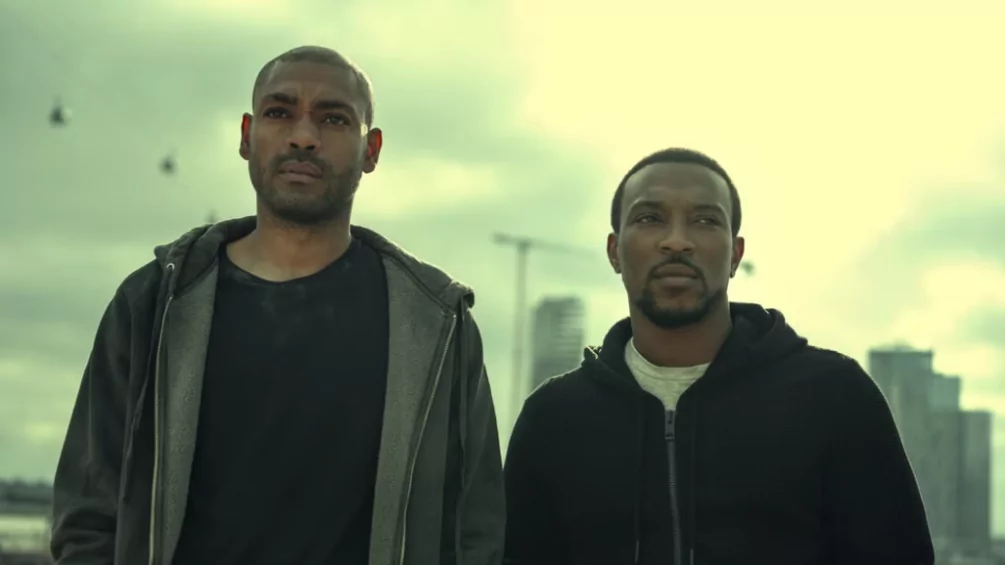 Latest
Brian Eno to release Top Boy score from original series for the first time: Listen
A selection of Brian Eno's recordings from the Top Boy soundtrack are going to be released by Netflix. Listen to 'Cutting Room' below.
Aside from two tracks featured on Eno's album, 'Film Music 1976 ~ 2020', it will be the first time any of the original music by Brian Eno from Top Boy has been made available publicly.
The first of the recordings, 'Cutting Room 1', was released today (16th August) with the full album available digitally from 1st September. The previously unheard track is one of two recordings on the soundtrack that was never used in any episodes of the series.
"From the beginning of Top Boy, I was given the freedom to work in the way I prefer," Eno said on the scoring process, "making music and atmospheres and then giving it to the filmmakers to use as they saw fit. I try to absorb the idea of what a piece is about and from that I produce a lot of music, and say, 'Here it is. Use it as you wish.'"
He continued, "If you'd been scoring it in the conventional Hollywood way, the temptation would be to up the excitement factor, up the danger factor, all the time. But Top Boy is really about children in a pretty bad situation. So I explored the internal world of the children, not just what's happening to them in the external world. Quite a lot of the music was deliberately naive, it was sort of simple. The melodies were simple, not really sophisticated, or grown-up."
With help from Michael "Mikey J" Asante, who provided additional music for seasons 1-3, Eno has composed the original score for Top Boy since the launch of the show in 2011.
Earlier this week, Netflix revealed the release date for the fifth series alongside an official trailer. The final chapter will premiere on 7th September, starring Ashley Waters, Kane 'Kano' Robinson, and Simbi Ajikawo (aka Little Simz).
'Top Boy (Score from the Original Series)' is available digitally from 1st September, and in physical versions from 29th September. Listen to 'Cutting Room' below.